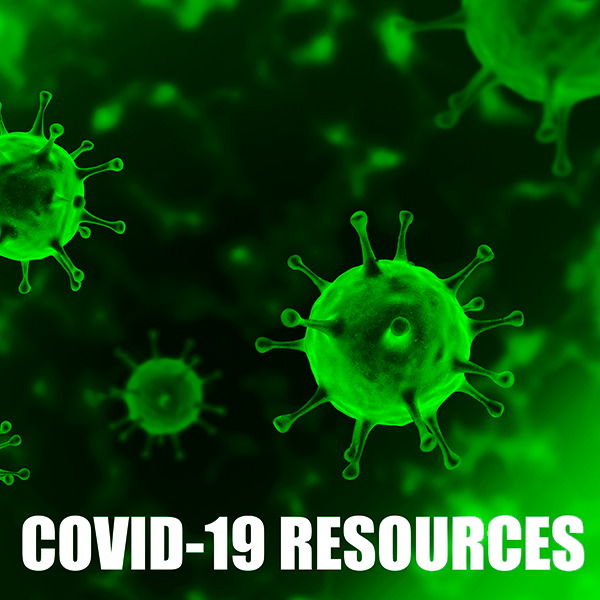 YOUR ACCOUNT
YOUR ORDERS
SHOPPING BASKET
HOW TO ORDER
YOUR SUBSCRIPTIONS
YOUR ARTICLES
YOUR EBOOKS
COUPON
ACCESSIBILITY
International Angiology 2021 Jul 08
DOI: 10.23736/S0392-9590.21.04712-X
Copyright © 2021 EDIZIONI MINERVA MEDICA
language: English
Milestones in thromboangiitis obliterans. A position paper of the VAS-European Independent Foundation in Angiology/Vascular Medicine
Bahare FAZELI 1, Pavel POREDOS 2 ✉, Malay PATEL 3, Peter KLEIN-WEIGEL 4, Mariella CATALANO 5, Edwin STEPHEN 6, Mussaad M. AL SALMAN 7, Louay ALTARAZI 8, Abul H. BASHAR 9, Benjamin CHUA 10, Mary P. COLGAN 11, Ivan CVJETKO 12, Sanjay DESAI 13, Evangelos P. DIMAKAKOS 14, Dilek ERER 15, Katalin FARKAS 16, Gerry R. FOWKES 17, Grigorios GEROTZIAFAS 18, Emad HUSSEIN 19, Mihai IONAC 20, Takehisa IWAI 21, Oguz KARAHAN 22, Endre KOLOSSVARY 16, Albert KOTA 23, Matija KOZAK 24, Knut KROGER 25, Prabhu P. KUMAR 23, Aaron LIEW 26, Rafal MALECKI 27, Mohammad H. NAJAFI 28, Dan M. OLINIC 29, Sandeep R. PANDEY 30, Zsolt PECSVARADY 31, Hasan RAVARI 32 ,Vimalin SAMUEL 23, Gerit SCHERNTHANER 33, Dheepak SELVARAJ 23, Nuttawut SERMSATHANASAWADI 34, Hiva SHAREBIANI 1, Agata STANEK 35, Andrzej SZUBA 27, Hossein TAHERI 36, Jean Claude WAUTRECHT 37, Mustafa HAKAN ZOR 15
1 Immunology Research Center, Inflammation and Inflammatory Diseases Division, School of Medicine, Mashhad University of Medical Sciences, Mashhad, Iran; 2 Medical Association of Slovenia and SMA, Slovenia Academic Research Centre, Slovenian Medical Academy, Ljubljana, Slovenia; 3 Vascular Surgery Department, Apollo CVHF Hospital, Ahmedabad, India; 4 Klinik für Angiologie, Zentrum für Innere Medizin II, Ernst von Bergmann Klinikum, Potsdam, Germany; 5 Research Center on Vascular Disease & Angiology Unit, Department of Biomedical Science, L Sacco Hospital, University of Milan, Milan, Italy; 6 Vascular Surgery Department, Sultan Qaboos University Hospital, Muscat, Oman; 7 Division of Vascular Surgery, King Saud University, Riyadh, Kingdom of Saudi Arabia; 8 Varicose Veins and Vascular Polyclinic (VVVC), Damascus, Syria; 9 National Institute of Cardiovascular Diseases and Hospital, Dhaka, Bangladesh; 10 Yong Loo Lin School of Medicine, National University of Singapore, Singapore; 11 Department of Vascular Surgery, St; James's Hospital/Trinity College Dublin, Dublin, Ireland; 12 Department of Vascular Surgery, University Hospital Mekur, Zagreb, Croatia; 13 Department of vascular and endovascular surgery, Ramaiah Medical College Hospital, Bangalore, India; 14 Vascular Unit of 3rd Department of Internal Medicine, Sotiria Hospital, National and Kapodistrian University of Athens, Athens, Greece; 15 Gazi university, Faculty of Medicine, Department of cardiovascular surgery, Ankara, Turkey; 16 Department of Angiology, St; Imre University Teaching Hospital, Budapest, Hungary; 17 Usher Institute of Population Health Sciences and Informatics, University of Edinburgh, Teviot Place, Edinburgh, EH8 9AG, UK; 18 Hematology and Thrombosis Center, Hôpital Tenon, Hôpitaux Universitaires de l'Est Parisien, Assistance Publique Hôpitaux de Paris, Faculté de Médecine, Sorbonne Université, Paris, France;
19 Vascular surgery department, Ain Shams University, Cairo, Egypt; 20 Vascular Surgery and Reconstructive Microsurgery,Victor Babes University of Medicine and Pharmacy, Piata Eftimie Murgu 2, Timisoara, Romania; 21 Department of Surgery, Division of Vascular Surgery, Periodontology, Tokyo Medical and Dental University, Japan; 22 Department of Cardiovascular Surgery, Medical School of Alaaddin Keykubat University, Alanya/Antalya, Turkey; 23 Department of Vascular Surgery, Christian Medical College, Vellore, Tamil Nadu, India; 24 Department for Vascular Diseases, Medical Faculty of Ljubljana, University Medical Center Ljubljana, Ljubljana, Slovenia; 25 Department of Vascular Medicine, HELIOS Klinik Krefeld, Krefeld, Germany; 26 Portiuncula University Hospital, Soalta University Health Care Group, National University of Ireland Galway (NUIG), Galway, Ireland; 27 Department of Angiology, Systemic hypertension and diabetology; Wroclaw Medical University; Poland; 28 Department of Cardiology, Tehran Medical Unit, Azad University, Tehran, Iran; 29 Medical Clinic No 1, University of Medicine and Pharmacy, Cluj Napoca, Romania; 30 Vascular and Endovascular Surgery Department, Annapurna Hospital, Kathmandu, Nepal; 31 Department of Vascular Medicine, Flor Ferenc Teaching Hospital, Kistarcsa, Hungary; 32 Vascular Surgery Research Center, Emam Reza Hospital, Mashhad University of Medical Sciences, Mashhad, Iran; 33 Division of Angiology, Department of Internal Medicine 2, Medical University of Vienna, Vienna, Austria; 34 Division of Vascular Surgery, Department of Surgery, Faculty of Medicine, Siriraj Hospital, Mahidol University, Bangkok, Thailand; 35 Department of Internal Medicine, Angiology and Physical Medicine, Faculty of Medical Sciences in Zabrze, Medical University of Silesia, Bytom, Poland; 36 Surgery Department, Farabi Hospital, Mashhad, Iran; 37 Service de Pathologie Vasculaire, Hôpital ERASME, Université Libre de Bruxelle, Brussels, Belgium
BACKGROUND: Unfortunately, even today Thromboangiitis Obliterans has disease features that remain misunderstood or underappreciated. The epidemiology, etiology and pathophysiology of the disease are still unclear. Biomarkers and disease activity markers are lacking, thus clinical assessment is difficult. We are still struggling to establish unique diagnostic, staging
and treatment criteria. This is an academic-collaborative effort to describe the pathophysiology, the clinical manifestations, the diagnostic approach, and the challenges of management of patients with TAO.
METHODS: A systematic search for relevant studies dating from 1900 to the end of 2020 was performed on the PubMed, SCOPUS, and Science Direct databases.
RESULTS: Given the intriguing nature of presentation of TAO, its management, to some extent is not only different in different regions of the world but also varies within the same region. Following this project, we discovered ambiguity, overlap and lack of clear-cut criteria for management of TAO.
CONCLUSIONS AND RELEVANCE: An international group of experts however came to one conclusion. They all agree that management of TAO is in need of a call for action for a renewed global look with multi-center studies, to update the geographical distribution of the disease and to establish a unique set of diagnostic criteria and a consensus-based guideline for best treatment based on current evidence.
KEY WORDS: Buerger's disease; Thromboangiitis obliterans; Treatment; Diagnosis