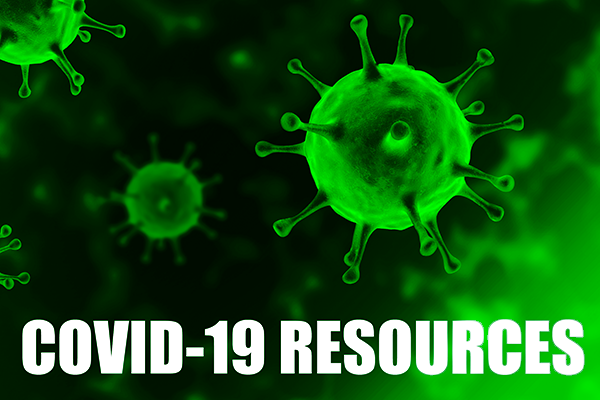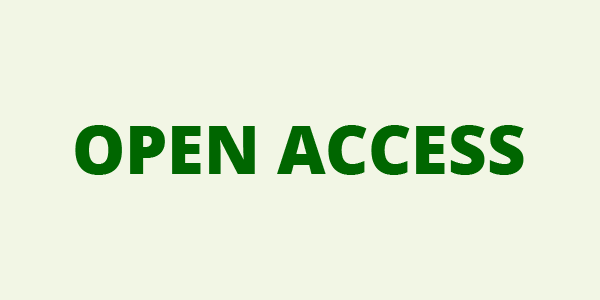 YOUR ACCOUNT
YOUR ORDERS
SHOPPING BASKET
HOW TO ORDER
YOUR SUBSCRIPTIONS
YOUR ARTICLES
YOUR EBOOKS
COUPON
ACCESSIBILITY
SYSTEMATIC REVIEW THE ITALIAN CONSENSUS CONFERENCE CICERONE Free access

European Journal of Physical and Rehabilitation Medicine 2021 June;57(3):460-71
DOI: 10.23736/S1973-9087.21.06887-8
Copyright © 2021 EDIZIONI MINERVA MEDICA
language: English
Robotic-assisted gait rehabilitation following stroke: a systematic review of current guidelines and practical clinical recommendations
Rocco S. CALABRÒ 1 ✉, Gregorio SORRENTINO 2, Anna CASSIO 3, Davide MAZZOLI 4, Elisa ANDRENELLI 5, Emiliana BIZZARINI 6, 7, Isabella CAMPANINI 8, Simona M. CARMIGNANO 9, Simona CERULLI 10, Carmelo CHISARI 11, Valentina COLOMBO 12, Stefania DALISE 11, Cira FUNDARÒ 13, Valeria GAZZOTTI 14, Daniele MAZZOLENI 15, Miryam MAZZUCCHELLI 16, Corrado MELEGARI 17, Andrea MERLO 4, 8, Giulia STAMPACCHIA 17, Paolo BOLDRINI 18, Stefano MAZZOLENI 19, Federico POSTERARO 20, Paolo BENANTI 21, Enrico CASTELLI 22, Francesco DRAICCHIO 23, Vincenzo FALABELLA 24, Silvia GALERI 25, Francesca GIMIGLIANO 26, Mauro GRIGIONI 27, Stefano MAZZON 28, Franco MOLTENI 29, Giovanni MORONE 30, Maurizio PETRARCA 31, Alessandro PICELLI 32, Michele SENATORE 33, Giuseppe TURCHETTI 34, Donatella BONAIUTI 35, on behalf of Italian Consensus Conference on Robotics in Neurorehabilitation (CICERONE)
1 IRCCS Centro Neurolesi Bonino-Pulejo, Messina, Italy; 2 Department of Medicine and Rehabilitation, Polyclinic of Monza, Monza-Brianza, Italy; 3 Spinal Cord Unit and Intensive Rehabilitation Medicine, AUSL Piacenza, Villanova sull'Arda and Castel San Giovanni, Piacenza, Italy; 4 Gait and Motion Analysis Laboratory OPA Sol et Salus, Torre Pedrera, Rimini, Italy; 5 Department of Experimental and Clinical Medicine Università Politecnica delle Marche (UNIVPM), Ancona, Italy; 6 Spinal Cord Unit, Department of Rehabilitation Medicine, Gervasutta Hospital, Udine, Italy; 7 Azienda Sanitaria Universitaria Friuli Centrale (ASU-FC), Udine, Italy; 8 Neuromotor and Rehabilitation Department, LAM-Motion Analysis Laboratory, AUSL-IRCCS Reggio Emilia, Reggio Emilia, Italy; 9 Rehabilitation Therapeutic Center, Tramutola, Potenza, Italy; 10 IRCCS A. Gemelli University Polyclinic Foundation, Rome, Italy; 11 Section of Neurorehabilitation, Department of Translational Research and New Technologies in Medicine and Surgery, University of Pisa, Pisa, Italy; 12 Montecatone Rehabilitation Institute, Imola, Bologna, Italy; 13 Unit of Neurophysiopathology, ICS Maugeri, Montescano Institute, Pavia, Italy; 14 Centro Protesi Vigorso di Budrio, Istituto Nazionale Assicurazione Infortuni sul Lavoro (INAIL), Budrio, Bologna, Italy; 15 School of Physical and Rehabilitation Medicine, University of Milano-Bicocca, Milan, Italy; 16 Elias Neuroriabilitazione, Parma, Italy; 17 Unit of Spinal Cord, University Hospital of Pisa, Pisa, Italy; 18 Italian Society of Physical and Rehabilitation Medicine (SIMFER), Rome, Italy; 19 Department of Electrical and Information Engineering, Polytechnic of Bari, Bari, Italy; 20 Department of Rehabilitation, ASL12, Viareggio, Lucca, Italy; 21 Pontifical Gregorian University, Rome, Italy; 22 Pediatric Neurorehabilitation, Bambino Gesù Children's Hospital, Rome, Italy; 23 Department of Occupational and Environmental Medicine, Epidemiology and Hygiene, INAIL, Monte Porzio Catone, Rome, Italy; 24 Italian Federation of Persons with Spinal Cord Injuries (FAIP Onlus), Rome, Italy; 25 Fondazione Don Carlo Gnocchi Onlus, Milan, Italy; 26 Department of Mental and Physical Health and Preventive Medicine, Luigi Vanvitelli University of Campania, Naples, Italy; 27 National Center for Innovative Technologies in Public Health, Italian National Institute of Health, Rome, Italy; 28 Unit of Rehabilitation, ULSS (Local Health Authority) Euganea, Camposampiero Hospital, Padua, Italy; 29 Villa Beretta Rehabilitation Center, Valduce Hospital, Costa Masnaga, Lecco, Italy; 30 Santa Lucia Foundation IRCCS, Rome, Italy; 31 The Movement Analysis and Robotics Laboratory, Bambino Gesù Children's Hospital, Rome, Italy; 32 Department of Neurosciences, Biomedicine and Movement Sciences, University of Verona, Verona, Italy; 33 Associazione Italiana Terapisti Occupazionali (AITO), Rome, Italy; 34 Sant'Anna High School, Institute of Management, Pisa, Italy; 35 Piero Redaelli Geriatric Institute, Milan, Italy
INTRODUCTION: Stroke is the third leading cause of adult disability worldwide, and lower extremity motor impairment is one of the major determinants of long-term disability. Although robotic therapy is becoming more and more utilized in research protocols for lower limb stroke rehabilitation, the gap between research evidence and its use in clinical practice is still significant. The aim of this study was to determine the scope, quality, and consistency of guidelines for robotic lower limb rehabilitation after stroke, in order to provide clinical recommendations.
EVIDENCE ACQUISITION: We systematically reviewed stroke rehabilitation guideline recommendations between January 1, 2010 and October 31, 2020. We explored electronic databases (N.=4), guideline repositories and professional rehabilitation networks (N.=12). Two independent reviewers used the Appraisal of Guidelines for Research and Evaluation (AGREE) II instrument, and brief syntheses were used to evaluate and compare the different recommendations, considering only the most recent version.
EVIDENCE SYNTHESIS: From the 1219 papers screened, ten eligible guidelines were identified from seven different regions/countries. Four of the included guidelines focused on stroke management, the other six on stroke rehabilitation. Robotic rehabilitation is generally recommended to improve lower limb motor function, including gait and strength. Unfortunately, there is still no consensus about the timing, frequency, training session duration and the exact characteristics of subjects who could benefit from robotics.
CONCLUSIONS: Our systematic review shows that the introduction of robotic rehabilitation in standard treatment protocols seems to be the future of stroke rehabilitation. However, robot assisted gait training (RAGT) for stroke needs to be improved with new solutions and in clinical practice guidelines, especially in terms of applicability.
KEY WORDS: Stroke; Lower extremity; Gait; Systematic review