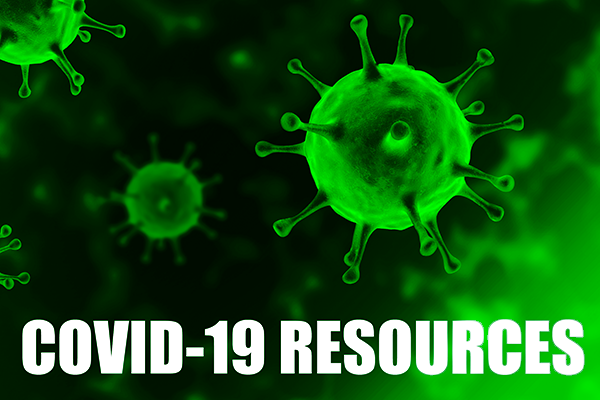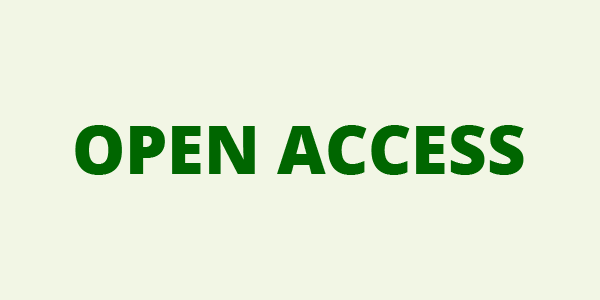 I TUOI DATI
I TUOI ORDINI
CESTINO ACQUISTI
COME ORDINARE
I TUOI ABBONAMENTI
I TUOI ARTICOLI
I TUOI EBOOK
COUPON
ACCESSIBILITÀ
Visceral and renal artery aneurysms
SILINGARDI R.; GENNAI S.

Copertina rigida € 55,00 € 52,25
Acquista Preview Email alert
DESCRIZIONE
Visceral and renal artery aneurysms are rare but life-threatening pathologies. Many techniques have been proposed for their treatment, and both open surgery and endovascular strategies have proven to be safe and effective. Many specialists can be involved in the treatment of these aneurysms, from vascular surgeons to interventional radiologists, and the knowledge of every different possible approach is fundamental to offer the patient the best outcome. In this book, all the aspects of visceral and renal artery aneurysms have been widely discussed, from epidemiology and anatomical variations to surgical approaches and materials. To conclude, the authors reported a large series of case reports from different experts in order to obtain a better vision of the real-world practice on this topic.
INDICE DEI CAPITOLI
The anatomy and its variants
Carla Palumbo, Marzia Ferretti, Vincenza R. Lo Vasco
Etiology, epidemiology and natural history
Antonio Freyrie, Claudio Bianchini Massoni, Alessandro Ucci, Giulia Rossi, Paolo Perini
Clinical presentation
Antonino Logiacco, Sara Fronterrè, Cecilia Angherà, Gianluca Faggioli, Mauro Gargiulo
Instrumental diagnosis
Guido Ligabue, Giovanni Battinelli, Daniela Forni, Pietro Torricelli
Treatment indications
Maurizio Taurino, Pasqualino Sirignano, Chiara Pranteda, Luigi Rizzo, Francesco Speziale
"Open" surgical treatment
Roberto Chiesa, Andrea Melloni, Annarita Santoro, Carlotta Bugna, Daniele Mascia
Laparoscopic and robotic surgical treatment
Michele Marconi, Daniele Adami, Raffaella Nice Berchiolli, Mauro Ferrari
Endovascular treatment: materials
Antonio Lauricella, Luca Farchioni, Stefano Gennai, Giuseppe Saitta, Andrea Ferri, Nicola Leone
Endovascular technique
Giovanni Pratesi, Gian Antonio Boschetti, Luigi F. Rinaldi, Martina Bastianon, Sara Di Gregorio, Domenico Palombo
Postoperative follow-up
Elda Chiara Colacchio, Franco Grego, Michele Antonello
Long-term results
Carlo Pratesi, Raffaele Pulli, Gianmarco Calugi, Aaron Fargion, Walter Dorigo
CLINICAL EXPERIENCES - ANCONA: Endovascular management of a giant splenic artery aneurysm
Roberto Candelari, Marco Macchini, Chiara Floridi, Cinzia Mincarelli, Pietro Boscarato
CLINICAL EXPERIENCES - BOLOGNA: Endovascular treatment of a saccular splenic aneurysm: clinical case
Antonino Logiacco, Sara Fronterrè, Cecilia Angherà, Gianluca Faggioli, Mauro Gargiulo
CLINICAL EXPERIENCES - BOLZANO: Endovascular exclusion of a distal renal artery aneurysm: covered stent combined with selective collateral coil embolization
Giovanni Coppi, Mistral Klend Njila, Francesco Zaraca, Reinhold Perkmann
CLINICAL EXPERIENCES - BRESCIA: Multiple visceral aneurysms in Cushing syndrome
Raffaello Bellosta, Luca Luzzani, Luca Attisani, Matteo Pegorer, Alessandro Pucci
CLINICAL EXPERIENCES - BRESCIA: Treatment of renal artery aneurysms through ex vivo repair and in situ autotransplantation
Stefano Bonardelli, Paolo Baggi, Apollonia Verrengia, Franco Nodari
CLINICAL EXPERIENCES - CESENA-FORLÌ: Recurrent symptomatic giant hepatic artery aneurysm with portal vein fistula
Gustavo Iacono, Alice Camagni, Federica Marchetti, Simone Turci, Francesco Giacchi, Giorgio U. Turicchia
CLINICAL EXPERIENCES - FERRARA: Renal artery aneurysm: a case report
Giorgia Castrucci, Maddalena Bressan, Pierfilippo Acciarri, Vincenzo Gasbarro
CLINICAL EXPERIENCES - FIRENZE: Laparoscopic treatment of splenic artery aneurysms: a series of 15 cases
Alessandro Anastasi, Emiliano Chisci, Luca Tirloni, Lorenzo Capezzuoli, Nicola Troisi, Sabrina Mori, Fabrizio Masciello, Stefano Michelagnoli
CLINICAL EXPERIENCES - FIRENZE: Endovascular exclusion of a renal artery aneurysm
Nicola Troisi, Stefano Michelagnoli, Emiliano Chisci
CLINICAL EXPERIENCES - GENOVA: Renal artery aneurysm: a case report
Giovanni Pratesi, Gian Antonio Boschetti, Luigi F. Rinaldi, Martina Bastianon, Sara Di Gregorio, Domenico Palombo
CLINICAL EXPERIENCES - LECCE: Endovascular exclusion of a splenic artery aneurysm: a clinical case
Carlo P. Dionisi, Angelo Disabato
CLINICAL EXPERIENCES - MODENA: Endovascular treatment of an uncommon left-gastric artery aneurysm with Coils in a polianeurysmatic patient
Francesco Andreoli, Giulia Trevisi Borsari, Nicola Leone, Luca Farchioni, Antonio Lauricella
CLINICAL EXPERIENCES - MODENA: Endovascular stent graft repair of a pancreaticoduodenal artery aneurysm with concurrent celiac trunk stenosis
Cristian Caporali, Federico Casari, Francesco Lorenzetti Benassi, Francesca Zucchini, Giovanni Battinelli
CLINICAL EXPERIENCES - MODENA: Endovascular treatment of a symptomatic aneurysm of the inferior mesenteric artery with balloon-expandable covered stents
Francesca Rossi, Mattia Migliari, Francesco Andreoli, Giuseppe Saitta,Tea Covic, Ginevra Pizzarelli
CLINICAL EXPERIENCES - PARMA: Endovascular treatment of a jejunal artery aneurysm: a clinical case report
Alberto Bramucci, Andrea Andreone, Claudio Bianchini Massoni, Enrico Epifani, Bilal Nabulsi, Antonio Freyrie
CLINICAL EXPERIENCES - PERUGIA: Splenic artery aneurysm treated with stent-grafting
Gianluigi Fino, Giacomo Isernia, Gioele Simonte, Francesco Casali, Luigi Baccani, Massimo Lenti
CLINICAL EXPERIENCES - PIETRA LIGURE (SAVONA): Endovascular treatment of a wide-neck aneurysm of the splenic artery by stentassisted coil embolization
Paolo Gazzo, Emanuele Barabino, Diego Ivaldi, Matteo Arnò, Arianna Nivolli, Giulia Pittaluga
CLINICAL EXPERIENCES - PISA: Robotic treatment of a splenic aneurysm
Michele Marconi, Niccolò Furbetta, Marco Bulian, Raffaella Nice Berchiolli, Luca Morelli, Mauro Ferrari
CLINICAL EXPERIENCES - REGGIO EMILIA: Endovascular exclusion of a splenic aneurysm: a clinical case
Antonio Fontana, Nicola Tusini, Anna G. Carli
CLINICAL EXPERIENCES - ROMA: Multiple splenic artery aneurysms: challenging endovascular treatment
Mauro Fresilli, Andrea Ascoli Marchetti, Stefano Fazzini, Fabio M. Oddi, Riccardo Ciattaglia, Arnaldo Ippoliti
CLINICAL EXPERIENCES - ROMA: Ruptured superior mesenteric artery aneurysm due to fibromuscular dysplasia in a schizophrenic patient
Wassim Mansour, Paolo Sapienza, Raffaele Grande, Laura Capoccia, Francesca Miceli, Luca di Marzo
CLINICAL EXPERIENCES - ROMA: A case of hepatic artery aneurysms presenting with jaundice
Pasqualino Sirignano, Cesare Battocchio, Michele Rossi, Costanza Margheritini, Luigi Rizzo, Maurizio Taurino
CLINICAL EXPERIENCES - ROMA: Endovascular treatment of a celiac artery aneurysm
Giovanni Tinelli, Francesca Montanari, Fabrizio Minelli, Simona Sica, Francesca De Nigris, Yamume Tshomba
CLINICAL EXPERIENCES - ROMA: Nephron-sparing renal artery aneurysm endovascular exclusion: case report
Marcello Andrea Tipaldi, Giulio Quarta Colosso, Edoardo Ronconi, Michele Rossi
CLINICAL EXPERIENCES - SIENA: Visceral artery aneurysm: a case report
Gianmarco de Donato, Edoardo Pasqui, Giancarlo Palasciano
CLINICAL EXPERIENCES - TRENTO: Emergent treatment of a large ruptured superior mesenteric artery aneurysm with the pantaloon vein graft technique
Stefano Bonvini, Sebastiano Tasselli, Igor Raunig, Valentina Wassermann, Nicola Spadoni, Maria Chiara Rizzi
CLINICAL EXPERIENCES - TRIESTE: Embolization of a pancreaticoduodenal artery aneurysm using the new generation soft Ruby microcoils: a case report with technical pearls and pitfalls
Silvia Bassini, Jacopo Taglialavoro, Mario D'Oria, Cristiano Calvagna, Filippo Griselli, Sandro Lepidi
CLINICAL EXPERIENCES - VARESE: New technologies for planning and intraoperative quality control assessment in surgical reconstruction of renal artery aneurysm
Gabriele Piffaretti, Matteo Tozzi, Maria Cristina Cervarolo, Vincenzo Palermo, Marco Franchin
CLINICAL EXPERIENCES - VERONA: Emergent endovascular treatment of a contained rupture of a splenic aneurysm
Luca Mezzetto, Andrea Ardigò, Davide Mastrorilli, Edoardo Veraldi, Giuseppe Faggian, Gian Franco Veraldi