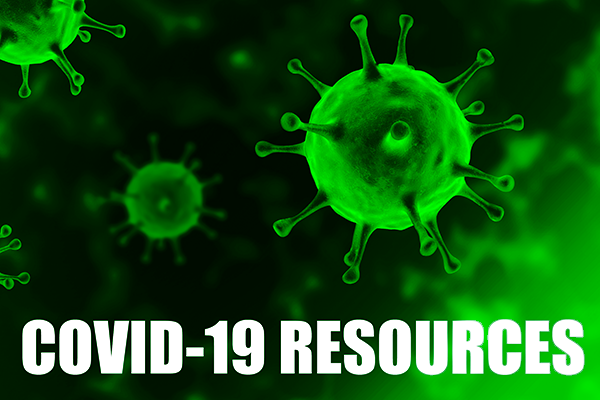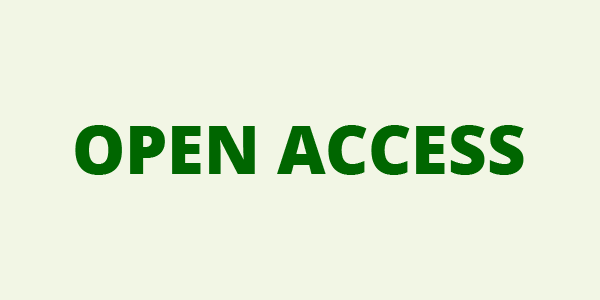 I TUOI DATI
I TUOI ORDINI
CESTINO ACQUISTI
COME ORDINARE
I TUOI ABBONAMENTI
I TUOI ARTICOLI
I TUOI EBOOK
COUPON
ACCESSIBILITÀ
Vascular accesses for hemodialysis
CASTELLI P., SETACCI C.

Copertina flessibile € 63,00 € 59,85
Acquista Preview Email alert
DESCRIZIONE
Population aging, demographic changes, treatment improvement and the consequent lengthening of patient life-expectancy force physicians to face new challenges, in this exciting new era of vascular accesses. The purpose is still to extend the survival of the vascular access as much as possible, trying to preserve the vascular pathway, ensuring a good dialysis quality, even in the most challenging cases as well as in emergency. Current technology and new materials are leading this revolution. The present book is intended to be a pragmatic resource to be consulted quickly in the commonest clinical situations. For this reason, the book consists of short chapters, developed by points, with clear and direct explanations. it has been written by authors all over the word, that decided to share their own personal experience as well as the most recent trials and results.
INDICE DEI CAPITOLI
Demographic and pathological characteristics of dialysis access patients
M. Gallieni, M. Tedesco
(PDF) € 6,00 Acquista
The history of hemodialysis accesses
F. Galli, F. Cavatorta
(PDF) € 6,00 Acquista
Economic sustainability
D. Bonucchi, R. Antoniotti, S. Cimino
(PDF) € 6,00 Acquista
Which access for which patient?
G. Forneris, P. Cecere, M. Pozzato, D. Roccatello
(PDF) € 6,00 Acquista
VA in the elderly
N. Pirozzi, J. Scrivano, R. Pirozzi
(PDF) € 6,00 Acquista
Vascular calcification
A. Bellasi, B. Di Iorio, L. Di Lullo
(PDF) € 6,00 Acquista
PAD in ESKD patients
G. Galzerano, M. Giubbolini, G. Mazzitelli, C. Setacci
(PDF) € 6,00 Acquista
Preoperative imaging
S.A. Angileri, A.M. Ierardi, E. Fumarola, M. Crippa, G. Carrafiello
(PDF) € 6,00 Acquista
Ultrasound mapping
L.L. Clausen
(PDF) € 6,00 Acquista
Anesthetic consideration for arteriovenous fistula access surgery
L. Guzzetti, M. Michael, A. Bacuzzi, S. Cuffari
(PDF) € 6,00 Acquista
Tools
M. Menegolo, A. Xodo, C. Maturi, M. Antonello, F. Grego
(PDF) € 6,00 Acquista
Upper arm AVF
P. Perini, C. Bianchini Massoni, A. Freyrie, F. Nodari, S. Bonardelli
(PDF) € 9,00 Acquista
The VasQ device: an innovative external support for improving maturation and functional outcomes of AVFs
N. Karydis
(PDF) € 6,00 Acquista
Arteriovenous graft
P. Frosini, E. Romano, A. Guidotti, N. Troisi, E. Chisci, S. Michelagnoli
(PDF) € 6,00 Acquista
Early cannulation grafts
M. Tozzi, M. Franchin, G. Mozzetta, A. Tarallo, G. Piffaretti, P. Castelli
(PDF) € 6,00 Acquista
Arteriovenous grafts as a bridge to transplantation
D. Kingsmore
(PDF) € 6,00 Acquista
Hybrid graft
F. Benedetto, M. Giubbolini, A. Agostinucci, F. Spinelli, C. Setacci
(PDF) € 6,00 Acquista
The Hemodialysis Reliable Outflow (HeRO) Graft
N. Inston
(PDF) € 6,00 Acquista
Vascular access revision in obese patients - Conventional surgery
N. Pirozzi, L. Fazzari, R. Pirozzi
(PDF) € 6,00 Acquista
Vascular access revision in obese patients - Endoscopic superficialization technique
A. Isaak, S. Schlunke, M. Tozzi
(PDF) € 6,00 Acquista
Hemodynamic and clinical monitoring
N. Tessitore, V. Bedogna, G. Verlato, F. Moretti, A. Poli
(PDF) € 6,00 Acquista
US surveillance
I. Petrucci, M. Meola
(PDF) € 6,00 Acquista
Endovascular treatment of failing AVF
D. Patanè, P. Malfa, W. Morale, G. Calcara, P. Bisceglie, G. Failla
(PDF) € 6,00 Acquista
Role of the nurse
M. Scandroglio, G. Cacciola, D. Massarenti, S. Cappelletti, F. Caruso, P. Gherardi, B. Pasqualetti
(PDF) € 6,00 Acquista
Stenosis and occlusion - Stenosis, occlusion and the role of surgery
A. Alessi Innocenti, W. Dorigo, E. Giacomelli, C. Pratesi
(PDF) € 6,00 Acquista
Stenosis and occlusion - The role of interventional radiology
S.A. Angileri, A.M. Ierardi, E. Fumarola, M. Crippa, G. Carrafiello
(PDF) € 6,00 Acquista
Stenosis and occlusion - Fibrinolysis
G. Leonardi, G.P. Segoloni
(PDF) € 6,00 Acquista
Stenosis and occlusion - Drug eluting balloons
M. Tozzi, M. Franchin, M.C. Cervarolo, M. Tadiello, G. Piffaretti, P. Castelli
(PDF) € 6,00 Acquista
Stenosis and occlusion - Stent graft
D. Savio, C. Comelli, S. Comelli, L. Di MaggioXII
(PDF) € 6,00 Acquista
Cardiovascular assessment
C. Lomonte, C. Basile
(PDF) € 6,00 Acquista
Haemodialysis access-induced distal ischemia
M. Franchin, M. Tozzi, A. Angrisano, A. Gattuso, E. Nahal, C. Guttadauro, P. Castelli
(PDF) € 6,00 Acquista
Management of true aneurysms
M. Franchin, M. Tozzi, F. Benedetto, D. Spinelli, N. Pipitò, N. Rivolta, P. Castelli
(PDF) € 6,00 Acquista
Arteriovenous fistula after renal transplantation
G. Carcano, G. Ietto, G. Soldini, D. Iovino
(PDF) € 6,00 Acquista
Related risks
R. Roca-Tey
(PDF) € 6,00 Acquista
Placement
P. Zamboli, M. Punzi
(PDF) € 6,00 Acquista
Dysfunction
S. Mandolfo, M. Maggio
(PDF) € 6,00 Acquista
Infections
J.I. Rotmans
(PDF) € 6,00 Acquista
Which device for which patient? Locking solutions
A. Marciello
(PDF) € 6,00 Acquista
Stenosis and thrombosis
I. Fiorina, R. Corti, L.P. Moramarco, N. Cionfoli, P. Quaretti
(PDF) € 6,00 Acquista
Vascualar Access Society
J. Malik
(PDF) € 6,00 Acquista
Vascular Access Society of Britain and Ireland
N. Inston
(PDF) € 6,00 Acquista
History and reality of vascular access in Japan
S. Ohira
(PDF) € 6,00 Acquista