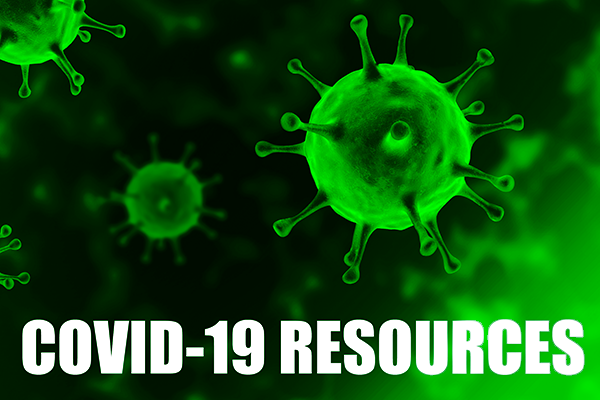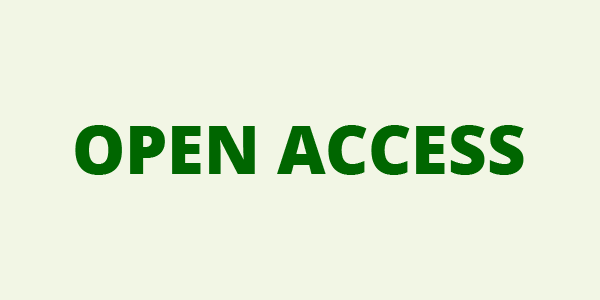 I TUOI DATI
I TUOI ORDINI
CESTINO ACQUISTI
COME ORDINARE
I TUOI ABBONAMENTI
I TUOI ARTICOLI
I TUOI EBOOK
COUPON
ACCESSIBILITÀ
Percutaneous approaches to mitral valve disease
BASSO C.; MUSUMECI G.; SAIA F.; TARANTINI G.

Copertina flessibile € 32,00 € 30,40
Acquista Preview Email alert
DESCRIZIONE
Transcatheter therapies have progressively assumed a major role in the treatment of valve heart disease. The major drivers have been population ageing, the high prevalence of valve disease in the elderly, and the consequent need of less invasive treatments for this fragile patient population. While transcatheter aortic valve implantation (TAVI) has achieved a central role in the treatment of severe aortic stenosis across any surgical risk category, transcatheter treatment of mitral valve disease is still the object of intense debate and investigation. The reasons are that the mitral valve apparatus anatomy is more complex, involving valve leaflets, subvalvular apparatus and the left ventricle. Further, the most frequent mitral valve disease, i.e. mitral regurgitation, has different etiologies and is frequently a consequence rather than the cause of left ventricular dysfunction and heart failure. Hence, clinical efficacy of its correction is uncertain. Beyond the varying clinical scenarios, there are a miriad of devices under developement or at different stages of clinical investigations. This book describes the state of the art in the filed of percutaneous treatment of mitral valve disease. It provides a comprehensive review including anatomical basis, in-depth diagnostics, patophysiology, summary of available evidence for transcatheter treatments, state-of-the art of cardiac surgery,description of devices commercially available or under investigation, and clinical examples.
INFORMAZIONI SUGLI AUTORI
Francesco Saia. Degree in Medicine in 1995 and specialization in Cardiology in 2000 at the University of Bologna. Research Fellowship at the Royal Brompton Hospital in London between 1998-1999. PhD at the Thoraxcenter, Erasmus University of Rotterdam, in 2004 with a thesis on development of drug-eluting stents. Research Doctorate in Bologna in 2004 with a thesis on diagnostics of vulnerable plaque in human coronary arteries. Interventional Cardiologist at the University Hospital of Bologna from 2004 till today, with a large experience on structural heart interventions.
Giuseppe Tarantini. Graduated magna cum laude from the University of Parma School of Medicine in 1997. He completed his residency training at the Postgraduate School of Cardiology of The University of Padua from 1998 to 2001. In 2005 he obtained his PhD degree in Cardiological Sciences and was employeed as a Researcher at the Department of Cardiac, Thoracic and Vascular Sciences of Padua University. In 2008 he became the scientific director of the Interventional Cardiology Research program. In the meantime he performed several International fellowships one of which was at "Sri Jayaedva" Hospital, Bangalore, with Prof. Manjunath. In 2013 he was appointed Associate Professor both at Padua University and at the Scuola Superiore Sant'Anna of Pisa. Tarantini's research interests focus on ischemic and structural cardiopathy and on myocardiopathies. He has promoted more than 50 observational registries and clinical trials and published more than 350 original papers, reviews and editorials in peer-reviewed journals. In 2016 he took up his current position as Director of the Interventional Cardiology Unit at the Department of Cardiac, Thoracic and Vascular Sciences of Padua University. He performs the most innovative interventional cardiology procedures in both coronary and structural fields, and he is known as an expert and valuable operator in the international community of Cardiology. In 2010 he was the representative of the Venetian region members of the SIC and in 2017 he was nominated President of the Italian Society of Interventional Cardiology - GISE which brings together and coordinates around 272 national Italian cath-labs. Moreover, he is a member of the leading International Cardiology societies such as ESC and EAPCI, reviewer of the most recent International Guidelines on the treatment of valvular disease and active member of the related working groups. Finally, he is a faculty member and promoter of several National and International cardiological conferences and belongs to the Editorial Board of some of the most prestigious scientific journals such as the Lancet and the New England journal of Medicine.
INDICE DEI CAPITOLI
Nosologic classification of mitral valve regurgitation and timing of intervention
Enrico Fabris, Giancarlo Vitrella, Antonio De Luca, Serena Rakar, Andrea Perkan, Gianfranco Sinagra
Interventional anatomy of the atrioventricular valves
Stefania Rizzo, Monica De Gaspari, Gaetano Thiene, Cristina Basso
Surgical mitral valve repair: techniques and results
Lucia Torracca
Transapical mitral valve repair
Andrea Colli, Alessandro Fiocco, Matteo Nadali, Gino Gerosa
Interventional echocardiography of the mitral valve
Eustachio Agricola, Stefano Stella, Francesco Ancona, Giacomo Ingallina, Francesco Melillo, Cristina Capogrosso
Percutaneous edge-to-edge repair in patients with degenerative mitral valve disease
Corrado Tamburino, Carmelo Grasso, Antonio Popolo Rubbio
Percutaneous edge-to-edge repair in patients with functional mitral valve disease
Giorgio Baralis, Mauro De Benedetto, Sebastian Cinconze, Tania Silvestri, Giuseppe Musumeci
A new concept for transcatheter mitral valve "edge-to-edge" leaflet repair: the Edwards PASCAL Transcatheter Valve Repair System
Giuseppe Tarantini, Giulia Masiero, Federico de Marco
Transcatheter mitral valve annuloplasty
Giulio Russo, Cosmo Godino, Francesco Maisano, Maurizio Taramasso
Transcatheter mitral valve replacement: state of the art
Federico De Marco, Andrea Garatti, Marco Guerrini, Maurizio Tusa, Francesco Bedogni
Bridge transcatheter mitral valve repair in patients with end-stage heart failure
Francesco Saia, Alessandra Berardini, Cosmo Godino, Luciano Potena
Afterload mismatch after mitral valve repair or replacement: pathophysiology and treatment
Miriam Compagnone, Elena Biagini, Francesco Saia
Percutaneous edge-to-edge repair in patients with complex anatomy: cleft, commissural flail, previous annuloplasty, others
Mara Gavazzoni, Giulio Russo, Michel Zuber, Francesco Maisano, Maurizio Taramasso
Step-by-step transseptal mitral valve-in-valve and valve-in-ring implantation: from patient selection to procedural success
Luca A. Ferri, Matteo Montorfano
Transcatheter mitral valve replacement in patients with severe mitral annular calcifications
Marco B. Ancona, Mayra Guerrero, Alaide Chieffo
Complications of transcatheter mitral valve repair
Annalisa Mongiardo, Sabato Sorrentino, Carmen Spaccarotella, Ciro Indolfi
Percutaneous mitral valve commissurotomy
Francesco Saia, Antonio Giulio Bruno, Mauro Massussi, Giuseppe Tarantini
Step by step mitral paravalvular leak closure
Francesco Meucci, Miroslava Stolcova, Giuseppe Santoro, Gennaro Santoro, Carlo Di Mario
Anti-thrombotic therapy after transcatheter mitral valve repair/replacement
Marco Di Maio, Roberta Rossini, Davide Capodanno
Combined PMVR and LAAO: rationale and results
Gianpiero D'Amico, Antonio Landi, Tommaso Fabris, Giuseppe Tarantini
Transcatheter approaches to tricuspid valve disease
Alberto Barioli, Andrea Colli, Alessandro Fiocco, Giuseppe Tarantini