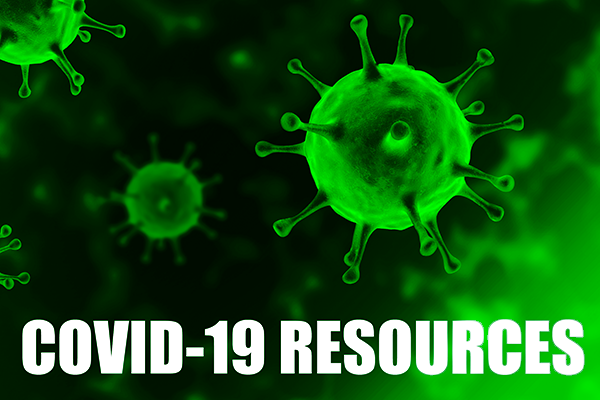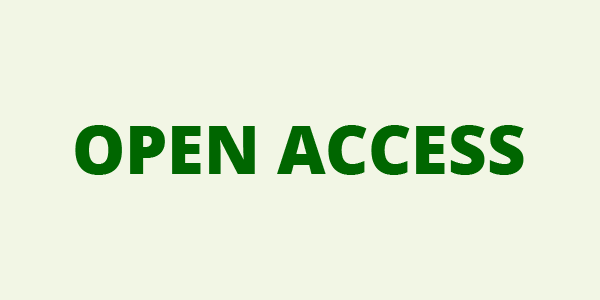 I TUOI DATI
I TUOI ORDINI
CESTINO ACQUISTI
COME ORDINARE
I TUOI ABBONAMENTI
I TUOI ARTICOLI
I TUOI EBOOK
COUPON
ACCESSIBILITÀ
Percutaneous treatment of complex higher-risk (and indicated) patients (CHIP)
CHIEFFO A.; ESPOSITO G.; PICCOLO R.; TARANTINI G.

Copertina flessibile € 30,00 € 28,50
Acquista Preview Email alert
DESCRIZIONE
Progress in device technology and pharmacological therapy has allowed percutaneous coronary intervention (PCI) to be used in an increasing number of patient and lesion subsets with outcomes superior to medical therapy. Moreover, contemporary PCI techniques afford clinical results rivalling to coronary artery bypass surgery with the advantage of offering a minimally invasive solution. Although the percutaneous treatment of Complex Higher-Risk (and Indicated) Patients (CHIP) is steadily increasing globally, the clinical and technical complexity of these procedures require appropriate training and knowledge to select CHIP candidates and to perform CHIP procedures safely. This book has been conceived to address this unmet need and this edition represents the first systematic approach to diagnosis and treatment of CHIP.
INFORMAZIONI SUGLI AUTORI
Alaide Chieffo. Is a full time interventional cardiologist specializing in advanced interventional procedures at the San Raffaele Hospital in Milan. She is also the Director of Research in Interventional Cardiology at San Raffaele Hospital and she is co-Director of the Master in Invasive Cardiology program at the University of Vita e Salute in Milan and Adjunct Professor in Cardiology School at University Vita e salute del Monte Tabor in Milan. She has been co-founder and co-chair of WIN (Women in Innovation) Initiative for SCAI (Society for Cardiovascular Angiography and Interventions) and she is currently Chair of Women European association of Percutaneous Cardiovascular interventions (EAPCI) Committee. She is in the editorial board and acts as associated editor of several national and international peer reviewed journals and invited lecturer in several national and international meetings. In addition, she has acted a PI, co PI and co-investigator of several investigator driven and/or sponsored national and/or international clinical trials. Dr. Chieffo has won multiple research awards (including Thomas J. Linnemeier Spirit of Interventional Cardiology Young Investigator Award in 2006). She has authored more than 60 papers, and co-authored over 300 papers, 14409 citations and has an H index= 58 (Author ID: 6603921260).
Giovanni Esposito. Is Professor of Cardiology at the University of Naples Federico II and is responsible of the Catheterization Laboratory at the University Hospital of Naples. His primary field of interest is related to percutaneous coronary intervention, endovascular treatment of peripheral artery disease, and structural valvular interventions.
Raffaele Piccolo. Is Assistant Professor of Cardiology at the University of Naples Federico II. His primary field of interest is related to percutaneous coronary intervention, acute myocardial infarction, and antithrombotic therapy in coronary artery disease.
Giuseppe Tarantini. Graduated magna cum laude from the University of Parma School of Medicine in 1997. He completed his residency training at the Postgraduate School of Cardiology of The University of Padua from 1998 to 2001. In 2005 he obtained his PhD degree in Cardiological Sciences and was employeed as a Researcher at the Department of Cardiac, Thoracic and Vascular Sciences of Padua University. In 2008 he became the scientific director of the Interventional Cardiology Research program. In the meantime he performed several International fellowships one of which was at "Sri Jayaedva" Hospital, Bangalore, with Prof. Manjunath. In 2013 he was appointed Associate Professor both at Padua University and at the Scuola Superiore Sant'Anna of Pisa. Tarantini's research interests focus on ischemic and structural cardiopathy and on myocardiopathies. He has promoted more than 50 observational registries and clinical trials and published more than 350 original papers, reviews and editorials in peer-reviewed journals. In 2016 he took up his current position as Director of the Interventional Cardiology Unit at the Department of Cardiac, Thoracic and Vascular Sciences of Padua University. He performs the most innovative interventional cardiology procedures in both coronary and structural fields, and he is known as an expert and valuable operator in the international community of Cardiology. In 2010 he was the representative of the Venetian region members of the SIC and in 2017 he was nominated President of the Italian Society of Interventional Cardiology - GISE which brings together and coordinates around 272 national Italian cath-labs. Moreover, he is a member of the leading International Cardiology societies such as ESC and EAPCI, reviewer of the most recent International Guidelines on the treatment of valvular disease and active member of the related working groups. Finally, he is a faculty member and promoter of several National and International cardiological conferences and belongs to the Editorial Board of some of the most prestigious scientific journals such as the Lancet and the New England journal of Medicine.
INDICE DEI CAPITOLI
Essentials for a CHIP Program
Antonio Mangieri, Alessandra Laricchia, Francesco Gallo, Francesco Giannini, Antonio Colombo
Introduction to CHIP
Francesca Ziviello, Nicolas M. Van Mieghem
Medical therapy, diagnostic workup, and non-invasive assessment
Anna Sannino, Federica Ilardi, Patrizio Lancellotti, Paul A. Grayburn
Prevention of Acute Kidney Injury in Complex Higher-Risk Patient Procedures
Carmen D'Amore, Pietro Paolo Elia, Carlo Briguori
Advanced intracoronary imaging
Yasushi Ueki, Tatsuhiko Otsuka, Sarah Bär, Lorenz Räber
Invasive physiology: technology and interpretation
Giuseppe Di Gioia, Emanuele Barbato
Tips and tricks for CHIP operators
Alessio Mattesini, Francesca Ristalli, Antonio Martellini, Francesco Meucci, Miroslava Stolcova, Carlo Di Mario
Left main and multi-vessel disease
Raffaele Piccolo, Riccardo Granata, Ciro Mauro, Giovanni Esposito
Calcific disease: strategies and solutions
Francesco Colombo, Giacomo Boccuzzi, Roberto Garbo
Chronic Total Occlusions
Giuseppe Venuti, Guido D'Agosta, Carmelo Castellana, Alessio La Manna
Hemodynamic support
Giulia Masiero, Francesca Ziviello, Tommaso Fabris, Giuseppe Tarantini, Alaide Chieffo
Percutaneous coronary intervention in patients with arterial and saphenous vein grafts
Umberto Barbero, Enrico Cerrato, Francesco Saia, Ferdinando Varbella
Revascularization in patients with valvular heart disease
Davide Cao, Jorge Sanz-Sánchez, Roxana Mehran, Giulio G. Stefanini
Management of patients at high bleeding risk
Alberto Menozzi, Marco Toselli, Giulia Magnani, Giorgio Baralis, Giuseppe Musumeci
Management of patients with refractory angina
Gianpiero D'Amico, Mauro Massussi, Giuseppe Tarantini, Alfredo Marchese
Complication management for CHIP operators
Iosif Xenogiannis, Emmanouil S. Brilakis