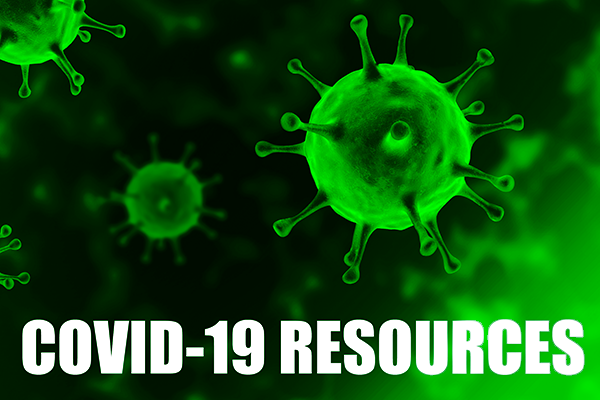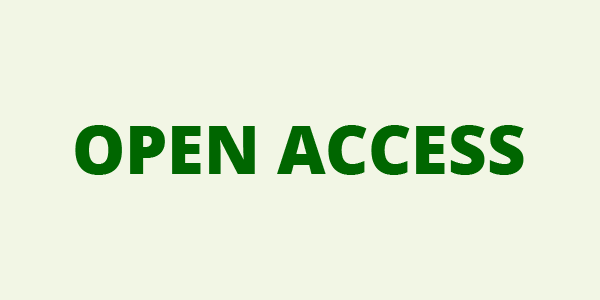 I TUOI DATI
I TUOI ORDINI
CESTINO ACQUISTI
COME ORDINARE
I TUOI ABBONAMENTI
I TUOI ARTICOLI
I TUOI EBOOK
COUPON
ACCESSIBILITÀ
ORIGINAL ARTICLE Free access

Panminerva Medica 2021 March;63(1):51-61
DOI: 10.23736/S0031-0808.20.04063-X
Copyright © 2020 EDIZIONI MINERVA MEDICA
lingua: Inglese
At the peak of COVID-19 age and disease severity but not comorbidities are predictors of mortality: COVID-19 burden in Bergamo, Italy
Luca NOVELLI 1, Federico RAIMONDI 1, 2, Arianna GHIRARDI 3, Dario PELLEGRINI 4, Davide CAPODANNO 5, Giovanni SOTGIU 6, Giulio GUAGLIUMI 3, Michele SENNI 3, Filippo M. RUSSO 2, 7, Ferdinando L. LORINI 7, Marco RIZZI 8, Tiziano BARBUI 2, Alessandro RAMBALDI 2, 9, Roberto COSENTINI 10, Lorenzo S. GRAZIOLI 7, Gianmariano MARCHESI 7, Giuseppe F. SFERRAZZA PAPA 2, 11, Simonetta CESA 12, Michele COLLEDAN 13, Roberta CIVILETTI 1, 14, Caterina CONTI 1, Monica CASATI 12, Francesco FERRI 7, Stefania CAMAGNI 13, Maria SESSA 15, Arianna MASCIULLI 2, Antonello GAVAZZI 2, Anna FALANGA 16, 17, Luigi F. DA POZZO 17, 18, Sabrina BUORO 19, Giuseppe REMUZZI 20, Piero RUGGENENTI 21, Annapaola CALLEGARO 22, Lorenzo D'ANTIGA 23, Luisa PASULO 24, Fabio PEZZOLI 25, Andrea GIANATTI 26, Piercarlo PARIGI 1, Claudio FARINA 22, Antonio BELLASI 27, Paolo SOLIDORO 28, Sandro SIRONI 17, 29, Fabiano DI MARCO 1, 2 ✉, Stefano FAGIUOLI 24, HPG23 COVID-19 Study Group
1 Unit of Pulmonary Medicine, ASST Papa Giovanni XXIII, Bergamo, Italy; 2 University of Milan, Milan, Italy; 3 FROM Research Foundation, Bergamo, Italy; 4 Cardiovascular Department, ASST Papa Giovanni XXIII, Bergamo, Italy; 5 Unit of Cardiology, Ferrarotto Hospital, University of Catania, Catania, Italy; 6 Department of Medical, Surgical and Experimental Sciences, University of Sassari, Sassari, Italy; 7 Department of Emergency and Critical Care Area, ASST Papa Giovanni XXIII, Bergamo, Italy; 8 Unit of Infectious Diseases, ASST Papa Giovanni XXIII, Bergamo, Italy; 9 Department of Oncology and Hematology, ASST Papa Giovanni XXIII, Bergamo, Italy; 10 Emergency Department, ASST Papa Giovanni XXIII, Bergamo, Italy; 11 Department of Neurorehabilitation Sciences, Casa di Cura del Policlinico, Milan, Italy; 12 Department of Health and Social Care Professions, ASST Papa Giovanni XXIII, Bergamo, Italy; 13 Unit of General Surgery 3, Department of Organ Failure and Transplantation, ASST Papa Giovanni XXIII, Bergamo, Italy; 14 Federico II University, Naples, Italy; 15 Unit of Neurology, ASST Papa Giovanni XXIII, Bergamo, Italy; 16 Unit of Immunohematology and Transfusion, ASST Papa Giovanni XXIII, Bergamo, Italy; 17 University of Milano-Bicocca, Milan, Italy; 18 Unit of Urology, ASST Papa Giovanni XXIII, Bergamo, Italy; 19 Unit of Quality Management, ASST Papa Giovanni XXIII, Bergamo, Italy; 20 Mario Negri Institute for Pharmacological Research IRCCS, Anna Maria Astori Centet, Kilometro Rosso Science and Technology Park, Bergamo, Italy; 21 Unit of Nephrology and Dialysis, ASST Papa Giovanni XXIII, Bergamo, Italy; 22 Department of Laboratory Medicine, ASST Papa Giovanni XXIII, Bergamo, Italy; 23 Unit of Pediatric Hepatology Gastroenterology and Transplantation, ASST Papa Giovanni XXIII, Bergamo, Italy; 24 Unit of Gastroenterology 1, Hepatology and Transplantation, ASST Papa Giovanni XXIII, Bergamo, Italy; 25 Medical Direction, ASST Papa Giovanni XXIII, Bergamo, Italy; 26 Unit of Pathology, Department of Laboratory Medicine, ASST Papa Giovanni XXIII, Bergamo, Italy, 27 Department of Research, Innovation and Brand Reputation, ASST Papa Giovanni XXIII, Bergamo, Italy; 28 Unit of Pneumology, Department of Cardiovascular and Thoracic Surgery, Molinette Hospital, Città della Salute e della Scienza, University of Turin, Turin, Italy; 29 Department of Diagnostic Radiology, ASST Papa Giovanni XXIII, Bergamo, Italy
BACKGROUND: Findings from February 2020, indicate that the clinical spectrum of COVID-19 can be heterogeneous, probably due to the infectious dose and viral load of SARS-CoV-2 within the first weeks of the outbreak. The aim of this study was to investigate predictors of overall 28-day mortality at the peak of the Italian outbreak.
METHODS: Retrospective observational study of all COVID-19 patients admitted to the main hospital of Bergamo, from February 23 to March 14, 2020.
RESULTS: Five hundred and eight patients were hospitalized, predominantly male (72.4%), mean age of 66±15 years; 49.2% were older than 70 years. Most of patients presented with severe respiratory failure (median value [IQR] of PaO2/FiO2: 233 [149-281]). Mortality rate at 28 days resulted of 33.7% (N.=171). Thirty-nine percent of patients were treated with continuous positive airway pressure (CPAP), 9.5% with noninvasive ventilation (NIV) and 13.6% with endotracheal intubation. 9.5% were admitted to Semi-Intensive Respiratory Care Unit, and 18.9% to Intensive Care Unit. Risk factors independently associated with 28-day mortality were advanced age (≥78 years: odds ratio [OR], 95% confidence interval [CI]: 38.91 [10.67-141.93], P<0.001; 70-77 years: 17.30 [5.40-55.38], P<0.001; 60-69 years: 3.20 [1.00-10.20], P=0.049), PaO2/FiO2<200 at presentation (3.50 [1.70-7.20], P=0.001), need for CPAP/NIV in the first 24 hours (8.38 [3.63-19.35], P<0.001), and blood urea value at admission (1.01 [1.00-1.02], P=0.015).
CONCLUSIONS: At the peak of the outbreak, with a probable high infectious dose and viral load, older age, the severity of respiratory failure and renal impairment at presentation, but not comorbidities, are predictors of 28-day mortality in COVID-19.
KEY WORDS: COVID-19; Severe acute respiratory syndrome Coronavirus 2; Mortality