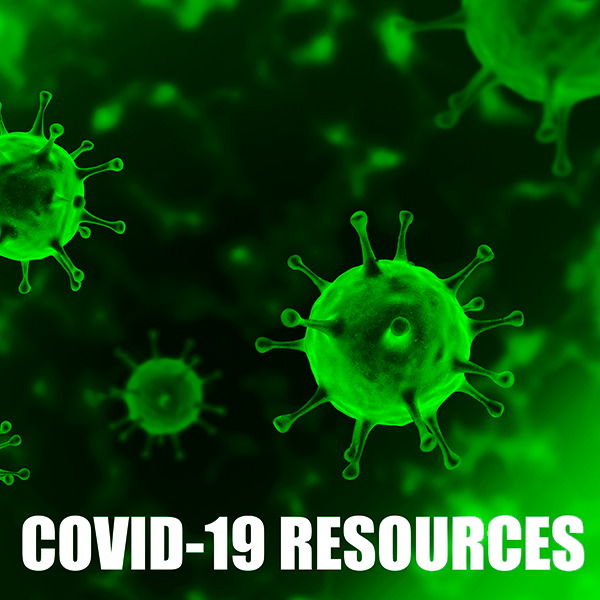 I TUOI DATI
I TUOI ORDINI
CESTINO ACQUISTI
COME ORDINARE
I TUOI ABBONAMENTI
I TUOI ARTICOLI
I TUOI EBOOK
COUPON
ACCESSIBILITÀ
ORIGINAL ARTICLES
International Angiology 1999 June;18(2):163-70
Copyright © 2000 EDIZIONI MINERVA MEDICA
lingua: Inglese
Mechanisms underlying increased platelet reactivity in patients with peripheral arterial disease. Preliminary results
Reininger C. B., Boeger C. A., Steckmeier B., Spannagl M., Scweiberer L.
From the Chirurgische Klinik und Medizinische Klinik des Klinikum Innestadt, LMU München, Germany
Back­ground. In periph­er­al arte­ri­al dis­ease (PAD) ath­ero­scler­o­sis is dis­sem­i­nat­ed and throm­bo­sis risk is high. We have not only shown the plate­lets of PAD ­patients to by hyper­reac­tive and aspi­rin resist­ant, but have recent­ly ver­i­fied them to be hyper­sen­si­tive to hep­ar­in as well. In the ­present study we have begun to clar­i­fy the mechan­isms under­ly­ing these reg­u­lar­ly ­observed clin­i­cal find­ings.
Meth­ods. Plate­let func­tion was test­ed with con­ven­tion­al, ADP-­primed aggre­ga­tion and with stag­na­tion point flow adhe­sio-aggre­gom­e­try (SPAA). SPAA per­mits real time, quan­ti­ta­tive assess­ment of plate­let adhe­sion and aggre­ga­tion under bio­log­i­cal­ly rel­e­vant flow con­di­tions. The plate­lets from a ­female ­patient with con­gen­i­tal afib­ri­nog­e­ne­mia, were ana­lyzed ­before and after intra­ve­nous fibrino­gen sub­sti­tu­tion. In 14 PAD ­patients and 14 con­trols, plate­let reac­tiv­ity was ­assessed ­before and after incu­ba­tion with the two plate­let mem­brane gly­co­pro­tein (GP)-IIb/IIIa inhib­i­tors Ro 43-8857 and 7E3. Last­ly, experi­ments were per­formed ­before and after addi­tion of plas­ma ali­quots stem­ming from 4 PAD ­patients to plate­let rich plas­ma and to solu­tions of gel-fil­tered plate­lets (GFP) stem­ming from 4 ­healthy vol­un­teers. ­Before fibrino­gen sub­sti­tu­tion, the plate­lets of the afib­ri­nog­e­nem­ic ­patient were ­unable to ­adhere in the SPAA-­system and max­i­mal ADP-­primed aggreg­abil­ity was below 10%. After sub­sti­tu­tion, nor­mal plate­let adhe­sion was meas­ured and ­primed aggre­ga­tion ­increased three-fold. Mean base­line adhe­sion in the ­patient col­lec­tive was twice that com­pared to con­trols (p<0.001). SPAA-meas­ured, spon­ta­ne­ous aggre­ga­tion was ­observed in ten ­patients and in none of the con­trols (p<0.001).
­Results. Both SPAA-meas­ured and ­primed aggre­ga­tion were abol­ished at the low­est sub­strate con­cen­tra­tions (0.1 μM Ro 43-8857, 1 μg/ml 7E3). At these con­cen­tra­tions adhe­sion was ­reduced by 65% and 40% (respec­tive­ly) in ­patients, and by 55% and 25% in con­trols. Total abo­li­tion of adhe­sion in both ­groups was seen with 0.5 μM Ro 43-8857 and 10 μg/ml 7E3. Plate­let ­response to inhib­i­to­ry agent was sim­i­lar in ­patients and con­trols, as were the dif­fer­enc­es in dose-­response ­between aggre­ga­tion and adhe­sion. Upon addi­tion of ­patient plas­ma to vol­un­teer PRP, the plate­lets of all 4 ­healthy indi­vid­u­als aggre­gat­ed spon­ta­ne­ous­ly and the mean adhe­siv­ity in the group rose three-fold. The over­all abil­ity of the GFP to ­adhere when re-added to their own plas­ma was ­decreased, where­as, in the pres­ence of ­patient plas­ma, adhe­sion ­increased sig­nif­i­cant­ly.
Con­clu­sions. On the basis of these find­ings we con­clude that: 1) SPAA meas­ures and quan­ti­fies plate­let inter­ac­tions with both fluid-phase (aggre­ga­tion) and immo­bi­lized (adhe­sion) fibrino­gen, 2) these reac­tions are medi­at­ed by the GP, IIb/IIIa recep­tor com­plex 3) the bind­ing affin­ity, meta­bol­ic path­ways and sig­nal trans­duc­tion under­ly­ing plate­let adhe­sion dif­fer from those ­involved in aggre­ga­tion (pos­sibly reflect­ing their var­y­ing roles in hemo­sta­sis), 4) the func­tion­al­ly nor­mal plate­lets of ­patients with PAD are ­primed in vivo by a cir­cu­lat­ing plas­ma con­stit­u­ent, which leads to ­enhanced recruit­ment of acti­vat­ed GP, IIb/IIIa onto the plate­let sur­face and, there­by, to an over­all ­increase in reac­tiv­ity.