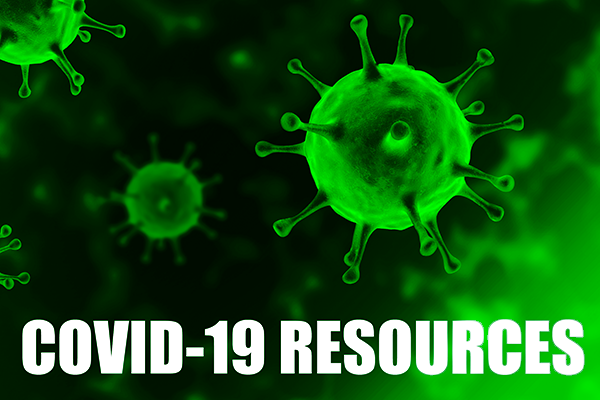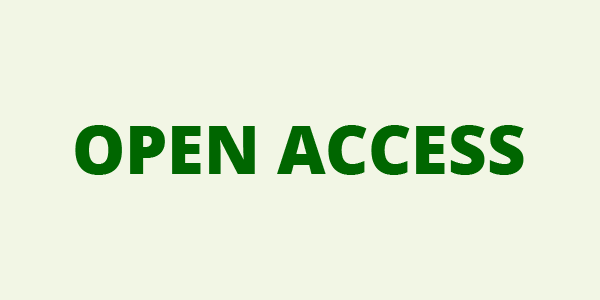 I TUOI DATI
I TUOI ORDINI
CESTINO ACQUISTI
COME ORDINARE
I TUOI ABBONAMENTI
I TUOI ARTICOLI
I TUOI EBOOK
COUPON
ACCESSIBILITÀ
SYSTEMATIC REVIEW THE ITALIAN CONSENSUS CONFERENCE CICERONE Free access

European Journal of Physical and Rehabilitation Medicine 2021 October;57(5):831-40
DOI: 10.23736/S1973-9087.21.06922-7
Copyright © 2021 EDIZIONI MINERVA MEDICA
lingua: Inglese
State of the art and challenges for the classification of studies on electromechanical and robotic devices in neurorehabilitation: a scoping review
Marialuisa GANDOLFI 1 ✉, Nicola VALÈ 2, Federico POSTERARO 3, Giovanni MORONE 4, Antonella DELL'ORCO 1, Anita BOTTICELLI 1, Eleonora DIMITROVA 2, Elisa GERVASONI 5, Michela GOFFREDO 6, Jacopo ZENZERI 7, Arianna ANTONINI 8, Carla DANIELE 9, Paolo BENANTI 10, Paolo BOLDRINI 11, Donatella BONAIUTI 12, Enrico CASTELLI 13, Francesco DRAICCHIO 14, Vincenzo FALABELLA 15, Silvia GALERI 5, Francesca GIMIGLIANO 16, Mauro GRIGIONI 17, Stefano MAZZON 18, Franco MOLTENI 19, Maurizio PETRARCA 20, Alessandro PICELLI 1, Michele SENATORE 21, Giuseppe TURCHETTI 22, Daniele GIANSANTI 23, Stefano MAZZOLENI 24, on behalf of the Italian Consensus Conference on Robotics in Neurorehabilitation (CICERONE)

1 Unit of Neurorehabilitation, Department of Neuroscience, Biomedicine, and Movement Sciences, University Hospital of Verona, University of Verona, Verona, Italy; 2 Department of Neuroscience, Biomedicine and Movement Sciences, University of Verona, Verona, Italy; 3 Department of Rehabilitation, Hospital of Versilia, ASL Toscana Nord-Ovest, Lucca, Italy; 4 IRCCS Santa Lucia Foundation, Rome, Italy; 5 IRRCS Fondazione Don Carlo Gnocchi, Milan, Italy; 6 Department of Neurological and Rehabilitation Sciences, Neurorehabilitation Research Laboratory, IRCCS San Raffaele Pisana, Rome, Italy; 7 Department of Robotics, Brain and Cognitive Sciences, Istituto Italiano di Tecnologia (IIT), Genoa, Italy; 8 AITO Umbria, Perugia, Italy; 9 Istituto Superiore di Sanità, Rome, Italy; 10 Pontifical Gregorian University, Rome, Italy; 11 Italian Society of Physical Medicine and Rehabilitation (SIMFER), Rome, Italy; 12 Geriatric Institute Piero Redaelli, Milan, Italy; 13 Pediatric Neurorehabilitation, Bambino Gesù Children's Hospital, Rome, Italy; 14 Department of Occupational and Environmental Medicine, Epidemiology and Hygiene, INAIL, Rome, Italy; 15 Italian Federation of Persons with Spinal Cord Injuries (Flip Onlus), Rome, Italy; 16 Department of Mental and Physical Health and Preventive Medicine, Luigi Vanvitelli University of Campania, Naples, Italy; 17 National Center for Innovative Technologies in Public Health, Italian National Institute of Health, Rome, Italy; 18 ULSS 6 (Unique Sanitary Local Company) Euganea Padova - Distretto 4 "Alta Padovana," Padua, Italy; 19 Villa Beretta, Costa Masnaga, Como, Italy; 20 The Movement Analysis and Robotics Laboratory, Bambino Gesù Children's Hospital, Rome, Italy; 21 Italian Association of Occupational Therapists (AITO), Rome, Italy; 22 Institute of Management, Scuola Superiore Sant'Anna, Pisa, Italy; 23 National Center for Innovative Technologies in Public Health, Italian National Institute of Health, Rome, Italy; 24 Department of Electrical and Information Engineering, Polytechnic of Bari, Bari, Italy
INTRODUCTION: The rapid development of electromechanical and robotic devices has profoundly influenced neurorehabilitation. Growth in the scientific and technological aspects thereof is crucial for increasing the number of newly developed devices, and clinicians have welcomed such growth with enthusiasm. Nevertheless, improving the standard for the reporting clinical, technical, and normative aspects of such electromechanical and robotic devices remains an unmet need in neurorehabilitation. Accordingly, this study aimed to analyze the existing literature on electromechanical and robotic devices used in neurorehabilitation, considering the current clinical, technical, and regulatory classification systems.
EVIDENCE ACQUISITION: Within the CICERONE Consensus Conference framework, studies on electromechanical and robotic devices used for upper- and lower-limb rehabilitation in persons with neurological disabilities in adulthood and childhood were reviewed. We have conducted a literature search using the following databases: MEDLINE, Cochrane Library, PeDro, Institute of Electrical and Electronics Engineers, Science Direct, and Google Scholar. Clinical, technical, and regulatory classification systems were applied to collect information on the electromechanical and robotic devices. The study designs and populations were investigated.
EVIDENCE SYNTHESIS: Overall, 316 studies were included in the analysis. More than half (52%) of the studies were randomised controlled trials (RCTs). The population investigated the most suffered from strokes, followed by spinal cord injuries, multiple sclerosis, cerebral palsy, and traumatic brain injuries. In total, 100 devices were described; of these, 19% were certified with the CE mark. Overall, the main type of device was an exoskeleton. However, end-effector devices were primarily used for the upper limbs, whereas exoskeletons were used for the lower limbs (for both children and adults).
CONCLUSIONS: The current literature on robotic neurorehabilitation lacks detailed information regarding the technical characteristics of the devices used. This affects the understanding of the possible mechanisms underlying recovery. Unfortunately, many electromechanical and robotic devices are not provided with CE marks, strongly hindering the research on the clinical outcomes of rehabilitation treatments based on these devices. A more significant effort is needed to improve the description of the robotic devices used in neurorehabilitation in terms of the technical and functional details, along with high-quality RCT studies.
KEY WORDS: Nervous system diseases; Upper extremity; Lower extremity; Gait; Rehabilitation; Robotics