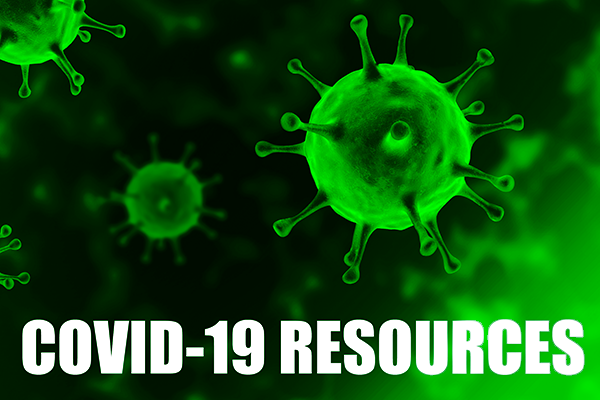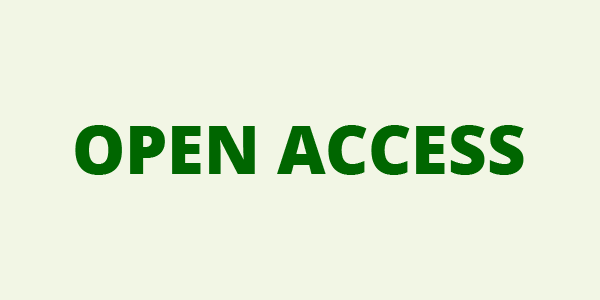 I TUOI DATI
I TUOI ORDINI
CESTINO ACQUISTI
COME ORDINARE
I TUOI ABBONAMENTI
I TUOI ARTICOLI
I TUOI EBOOK
COUPON
ACCESSIBILITÀ
ORIGINAL ARTICLE Free access

Italian Journal of Dermatology and Venereology 2023 April;158(2):117-23
DOI: 10.23736/S2784-8671.23.07539-4
Copyright © 2023 EDIZIONI MINERVA MEDICA
lingua: Inglese
COVID 19-associated chilblain-like acral lesions among children and adolescents: an Italian retrospective, multicenter study
Paolo ROMITA 1, Carlo A. MARONESE 2, 3, Aurora DE MARCO 1, Riccardo BALESTRI 4, Anna BELLONI FORTINA 5, Valeria BRAZZELLI 6, Cristiana COLONNA 2, Vito DI LERNIA 7, May EL HACHEM 8, Gabriella FABBROCINI 9 †, Caterina FOTI 1, Lucretia A. FRASIN 10, Claudio GUARNERI 11, Cristina GUERRIERO 12, Stefania GUIDA 13, Andrea LOCATELLI 14, Iria NERI 15, Corrado OCCELLA 16, Annamaria OFFIDANI 17, Teresa ORANGES 18, Giovanni PELLACANI 19, Giuseppe STINCO 20, Luca STINGENI 21, Tania BARBAGALLO 10, Anna CAMPANATI 17, Serafinella P. CANNAVÒ 11, Francesca CAROPPO 5, Riccardo CAVALLI 2, Alessio COSTANTINI 12, Rosa CUCCHIA 21, Andrea DIOCIAIUTI 8, Cesare FILIPPESCHI 18, Mariangela FRANCOMANO 13, Simona GIANCRISTOFORO 8, Roberta GIUFFRIDA 11, Emanuela MARTINA 17, Nicola A. MONZANI 22, Paola NAPPA 9, Carlotta PASTORINO 16, Annalisa PATRIZI 15, Francesca PECCERILLO 13, Ketty PERIS 12, Sebastiano RECALCATI 10, Laura RIZZOLI 4, Oriana SIMONETTI 17, Maria VASTARELLA 9, Annalucia VIRDI 15, Angelo V. MARZANO 2, 3, Domenico BONAMONTE 1 ✉
1 Unit of Dermatology, Department of Precision and Regenerative Medicine and Jonian Area, University of Bari, Bari, Italy; 2 Unit of Dermatology, Foundation IRCCS Ca' Granda Ospedale Maggiore Policlinico, Milan, Italy; 3 Department of Pathophysiology and Transplantation, University of Milan, Milan, Italy; 4 Division of Dermatology, Santa Chiara Hospital, Trento, Italy; 5 Unit of Pediatric Dermatology, Department of Medicine, University of Padua, Padua, Italy; 6 Institute of Dermatology, Fondazione Istituto di Ricovero e Cura a Carattere Scientifico Policlinico San Matteo, University of Pavia, Pavia, Italy; 7 Unit of Dermatology, Arcispedale Santa Maria Nuova, Azienda USL-IRCCS, Reggio Emilia, Italy; 8 Unit of Dermatology and Genodermatosis, Division of Genetics and Rare Diseases Research, Bambino Gesù Children's Hospital, Rome, Italy; 9 Section of Dermatology, Department of Clinical Medicine and Surgery, University of Naples Federico II, Naples, Italy; 10 Unit of Dermatology, ASTT Lecco, Alessandro Manzoni Hospital, Lecco, Italy; 11 Department of Clinical and Experimental Medicine, University of Messina, Messina, Italy; 12 Institute of Dermatology, IRCCS A. Gemelli University Polyclinic Foundation, Sacred Heart Catholic University, Rome, Italy; 13 Unit of Dermatology, Department of Surgical, Medical, Dental and Morphological Sciences with Interest in Transplant, Oncological and Regenerative Medicine, University of Modena and Reggio Emilia, Modena, Italy; 14 Unit of Dermatology, ASST Papa Giovanni XXIII Hospital, Bergamo, Italy; 15 Unit of Dermatology, IRCSS Policlinico di S. Orsola, Bologna, Italy; 16 Unit of Dermatology, Giannina Gaslini Institute, Genoa, Italy; 17 Dermatological Clinic, Polytechnic Marche University, Ancona, Italy; 18 Unit of Dermatology, Department of Pediatrics, Meyer Children's University Hospital, Florence, Italy; 19 Unit of Dermatology, Department of Clinical Internal, Anesthesiological and Cardiovascular Sciences, Sapienza University, Rome, Italy; 20 Department of Experimental and Clinical Medicine, Institute of Dermatology, University of Udine, Udine, Italy; 21 Section of Dermatology, Department of Medicine, University of Perugia, Perugia, Italy; 22 Unit of Neonatal Intensive Care, Department of Clinical Sciences and Community Health, IRCCS Foundation IRCCS Ca' Granda Ospedale Maggiore Policlinico, University of Milan, Milan, Italy
BACKGROUND: Since the COVID-19 pandemic started, great interest has been given to this disease, especially to its possible clinical presentations. Besides classical respiratory symptoms, dermatological manifestations occur quite often among infected and non-infected patients, particularly in children. A prominent IFN-I response, that is generally higher in children compared to adults, may not only cause chilblain lesions, but it could also prevent infection and viral replication, thus justifying the negative swab results, as well as the absence of relevant systemic symptoms in positive cases. Indeed, reports have emerged describing chilblain-like acral lesions in children and adolescents with either proven or suspected infection.
METHODS: Patients aged from 1 to 18 years old were enrolled in this study from 23 Italian dermatological units and were observed for an overall period of 6 months. Clinical pictures were collected along with data on the location and duration of skin lesions, their association with concomitant local and systemic symptoms, presence of nail and/or mucosal involvement, as well as histological, laboratory and imaging findings.
RESULTS: One hundred thirty-seven patients were included, of whom 56.9% were females. Mean age was 11.97±3.66 years. The most commonly affected sites were the feet (77 patients, 56.2%). Lesions (48.5%) featured cyanosis, chilblains, blisters, ecchymosis, bullae, erythema, edema, and papules. Concomitant skin manifestations included maculo-papular rashes (30%), unspecified rashes (25%), vesicular rashes (20%), erythema multiforme (10%), urticaria (10%) and erythema with desquamation (5%). Forty-one patients (29.9%) reported pruritus as the main symptom associated with chilblains, and 56 out of 137 patients also reported systemic symptoms such as respiratory symptoms (33.9%), fever (28%), intestinal (27%), headache (5.5%), asthenia (3.5%), and joint pain (2%). Associated comorbid conditions were observed in 9 patients presenting with skin lesions. Nasopharyngeal swabs turned out positive in 11 patients (8%), whereas the remainder were either negative (101, 73%) or unspecified (25, 18%).
CONCLUSIONS: COVID-19 has been credited as the etiology of the recent increase in acro-ischemic lesions. The present study provides a description of pediatric cutaneous manifestations deemed to be potentially associated with COVID-19, revealing a possible association between acral cyanosis and nasopharyngeal swab positivity in children and teenagers. The identification and characterization of newly recognized patterns of skin involvement may aid physicians in diagnosing cases of asymptomatic or pauci-symptomatic COVID patients.
KEY WORDS: SARS-CoV-2; COVID 19; Chilblains; Child