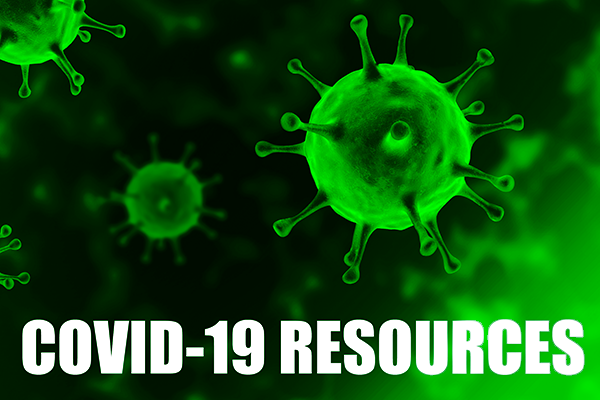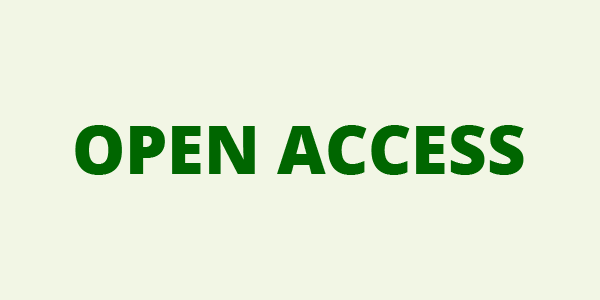 YOUR ACCOUNT
YOUR ORDERS
SHOPPING BASKET
HOW TO ORDER
YOUR SUBSCRIPTIONS
YOUR ARTICLES
YOUR EBOOKS
COUPON
ACCESSIBILITY
ORIGINAL ARTICLE
Panminerva Medica 2022 December;64(4):442-51
DOI: 10.23736/S0031-0808.22.04609-2
Copyright © 2022 EDIZIONI MINERVA MEDICA
language: English
Frequency, characteristics, and outcome of patients with COVID-19 pneumonia and "silent hypoxemia" at admission: a severity-matched analysis
Luca NOVELLI 1, Federico RAIMONDI 1, 2 ✉, Arianna GHIRARDI 3, Chiara GALIMBERTI 1, Roberta BIZA 1, 2, Roberta TRAPASSO 1, 2, Marisa ANELLI 1, 2, Mariangela AMOROSO 1, 2, Chiara ALLEGRI 1, 2, Gianluca IMERI 1, Caterina CONTI 1, Francesco TARANTINI 1, Marta BERETTA 1, Mauro GORI 4, Emilia D'ELIA 4, Michele SENNI 4, 5, Paolo SOLIDORO 6, Ferdinando L. LORINI 5, 7, Marco RIZZI 8, Alessandra TEBALDI 8, Tiziano BARBUI 3, Daniela TAURINO 9, Roberto COSENTINI 10, Arianna MASCIULLI 3, Antonello GAVAZZI 3, Sandro SIRONI 5, 11, Stefano FAGIUOLI 5, 12, Fabiano DI MARCO 1, 2, on behalf of HPG23 COVID-19 Study Group
1 Unit of Pulmonary Medicine, ASST Papa Giovanni XXIII, Bergamo, Italy; 2 Department of Health Sciences, University of Milan, Milan, Italy; 3 Fondazione per la Ricerca Ospedale Maggiore di Bergamo (FROM), Bergamo, Italy; 4 Unit of Cardiology, ASST Papa Giovanni XXIII, Bergamo, Italy; 5 Department of Medicine and Surgery, University of Milano-Bicocca, Milan, Italy; 6 Unit of Pneumology, Department of Cardiovascular and Thoracic Surgery, Molinette Hospital, Città della Salute e della Scienza, University of Turin, Turin, Italy; 7 Department of Intensive Critical Care, ASST Papa Giovanni XXIII, Bergamo, Italy; 8 Unit of Infectious Diseases, ASST Papa Giovanni XXIII, Bergamo, Italy; 9 Unit of Hematology, ASST Papa Giovanni XXIII, Bergamo, Italy; 10 Emergency Department, ASST Papa Giovanni XXIII, Bergamo, Italy; 11 Department of Diagnostic Radiology, ASST Papa Giovanni XXIII, Bergamo, Italy; 12 Gastroenterlogy1, Hepatology and Transplantation Unit, ASST Papa Giovanni XXIII, Bergamo, Italy
BACKGROUND: An aspect of COVID-19 baffling physicians is the presentation of patients with acute respiratory failure, but normal mental faculties and no perception of dyspnea (i.e. "silent hypoxemia"). The aim of this study was to investigate the frequency, characteristics, and outcome of COVID-19 patients with silent hypoxemic status and comparing them with a symptomatic severity-matched group.
METHODS: This is a retrospective monocentric observational study involving all patients with PCR confirmed SARS-CoV-2 pneumonia, admitted at Papa Giovanni XXIII Hospital, Bergamo (Italy) from Emergency Department due to acute respiratory failure, during the first Italian pandemic peak (February-April 2020).
RESULTS: Overall 28-day mortality in 1316 patients was 26.9%. Patients who did not report dyspnea at admission (N 469, 35.6%) had a lower 28-day mortality (22.6 vs. 29.3%, P=0.009). The severity matching analysis (i.e. PaO2/FiO2 and imaging) led to the identification of two groups of 254 patients that did not differ for sex prevalence, age, BMI, smoking history, comorbidities, and PaCO2 at admission. The use of CPAP during the first 24 hours, such as the need of endotracheal intubation (ETI) during the overall admission were significantly lower in matched patients with silent hypoxemia, whereas 28-day mortality resulted similar (P=0.21).
CONCLUSIONS: Lack of dyspnea is common in patients suffering from severe COVID-19 pneumonia leading to respiratory failure, since up to a third of them could be asymptomatic on admission. Dyspnea per se correlates with pneumonia severity, and prognosis. However, dyspnea loses its predictive relevance once other findings to evaluate pneumonia severity are available such as PaO2/FiO2 and imaging. Silent hypoxemic patients are less likely to receive CPAP during the first 24 hours and ETI during the hospitalization, in spite of a comparable mortality to the dyspneic ones.
KEY WORDS: COVID-19; Respiratory insufficiency; Dyspnea; Hypoxia