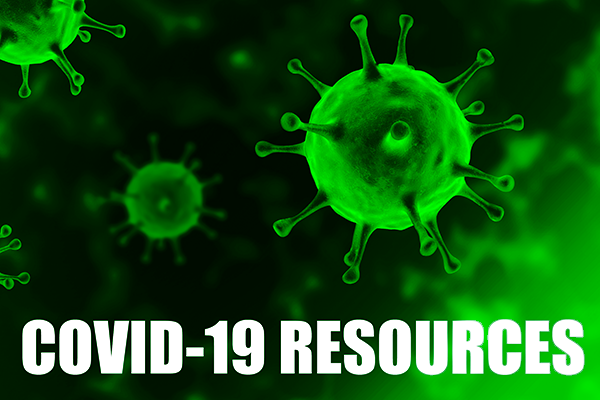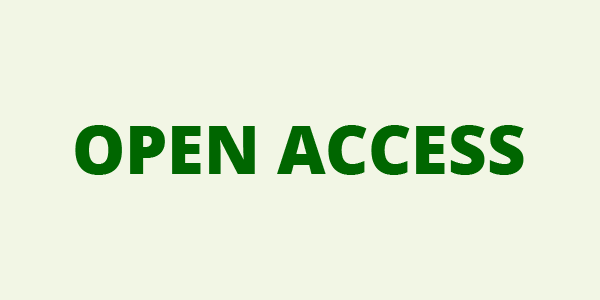 YOUR ACCOUNT
YOUR ORDERS
SHOPPING BASKET
HOW TO ORDER
YOUR SUBSCRIPTIONS
YOUR ARTICLES
YOUR EBOOKS
COUPON
ACCESSIBILITY
ORIGINAL ARTICLE
Journal of Neurosurgical Sciences 2021 October;65(5):465-73
DOI: 10.23736/S0390-5616.21.05475-8
Copyright © 2021 EDIZIONI MINERVA MEDICA
language: English
Do neurosurgeons follow the guidelines? A world-based survey on severe traumatic brain injury
Giorgio SARACENO 1, Franco SERVADEI 2, Lodovico TERZI DI BERGAMO 3, Corrado IACCARINO 4, Andrés M. RUBIANO 5, 6, Cesare ZOIA 7, Giovanni RAFFA 10, Gregory HAWRYLUK 11, André GROTENHUIS 12, Andreas K. DEMETRIADES 13, Francesco SALA 14, Francesco BELOTTI 1 ✉, Luca ZANIN 1, Francesco DOGLIETTO 1, Pier Paolo PANCIANI 1, Antonio BIROLI 1, Edoardo AGOSTI 1, Simona SERIOLI 1, Lukas RASULIC 15, Michaël BRUNEAU 16, Isabelle M. GERMANO 17, Roman BOSNJAK 18, Claudius THOMÉ 19, Luca REGLI 20, Miroslav VUKIC 21, Enrico TESSITORE 22, Karl SCHALLER 22, Bipin CHAURASIA 23, Nasser M. F. EL-GHANDOUR 24, Antonio DI IEVA 25, Daniele BONGETTA 26, Ignazio BORGHESI 27, Marco FAZIO 27, Ignatius N. ESENE 28, Gail ROSSEAU 29, Najia EL ABBADI 30, Matteo BACCANELLI 31, Peter VAJKOCZY 32, Marco M. FONTANELLA 1
1 Unit of Neurosurgery, Department of Surgical Specialties, Radiological Sciences, and Public Health, University of Brescia, Brescia, Italy; 2 Humanitas Reasearch Hospital-IRCCS and Humanitas University, Rozzano, Milan, Italy; 3 IOR Institute of Oncology Research, Bellinzona, Switzerland; 4 Division of Neurosurgery, Department of Biomedical, Metabolic and Neural Sciences, University of Modena and Reggio Emilia, University Hospital of Modena, Modena, Italy; 5 Neuroscience Institute, El Bosque University, Bogotà, Colombia; 6 Meditech Foundation, Cali, Colombia; 7 Department of Neurosurgery, IRCCS Policlinico San Matteo Foundation, Pavia, Italy; 8 Department of Neurosurgery, S. Anna University Hospital, Cona, Ferrara, Italy; 9 Department of Morphology, Surgery and Experimental Medicine, University of Ferrara, Ferrara, Italy; 10 Department of Neurosurgery, Messina University Hospital, Messina, Italy; 11 Section of Neurosurgery Winnipeg Health Sciences Center, University of Manitoba, Winnipeg, MB, Canada; 12 Department of Neurosurgery, Radboud University, Nijmegen, the Netherlands; 13 Department of Neurosurgery, Royal Infirmary of Edinburgh, Edinburgh, UK; 14 Section of Neurosurgery, Department of Neurosciences, Biomedicine and Movement Sciences, Verona University Hospital, Verona, Italy; 15 Clinic for Neurosurgery, Clinical Center of Serbia, Faculty of Medicine, University of Belgrade, Belgrade, Serbia; 16 Department of Neurosurgery, Vrije Universiteit Brussel (VUB), Brussels, Belgium; 17 Department of Neurosurgery, Icahn School of Medicine at Mount Sinai, New York, NY, USA; 18 Department of Neurosurgery, University Medical Center Ljubljana, Ljubljana, Slovenia; 19 Department of Neurosurgery, Medical University of Innsbruck, Innsbruck, Austria; 20 Department of Neurosurgery, University Hospital Zurich, University of Zurich, Zurich, Switzerland; 21 Department of Neurosurgery, University Hospital Center Zagreb, Zagreb, Croatia; 22 Unit of Neurosurgery, Faculty of Medicine, Geneva University Hospitals, University of Geneva, Geneva, Switzerland; 23 Department of Neurosurgery, Bhawani Hospital and Research Center, Saraiyaganj, Muzaffarpur, Birgunj, Nepal; 24 Department of Neurosurgery, Faculty of Medicine, Cairo University, Cairo, Egypt; 25 Department of Clinical Medicine, Faculty of Medicine, Human and Health Sciences, Macquarie University, Sydney, Australia; 26 Department of Neurosurgery, ASST Fatebenefratelli Sacco, Milan, Italy; 27 Department of Neurosurgery, GVM Care and Research, Maria Cecilia Hospital, Cotignola, Ravenna, Italy; 28 Division of Neurosurgery, Faculty of Health Sciences, University of Bamenda, Bambili, Cameroon; 29 Department of Neurosurgery, George Washington University School of Medicine and Health Sciences, Washington DC, USA; 30 Department of Neurosurgery, International Cheikh Zaid Hospital, Abulcassis University of Health Sciences, Rabat, Morocco; 31 Department of Neurosurgery, Buenos Aires Italian Hospital, Buenos Aires, Argentina; 32 Department of Neurosurgery, Charité Medical University, Berlin, Germany
BACKGROUND: Traumatic brain injury (TBI) is going to be the third-leading cause of death worldwide, according to the WHO. Two European surveys suggested that adherence to brain trauma guidelines is poor. No study has compared compliance between low- (LMICs) and high-income (UHICs) countries. Hence, this study aimed to investigate differences in the management of severe TBI patients, comparing low- and high-income, and adherence to the BTF guidelines.
METHODS: A web-based survey was spread through the Global Neuro Foundation, different neurosurgical societies, and social media.
RESULTS: A total of 803 neurosurgeons participated: 70.4 from UHICs and 29.6% from LMICs. Hypertonic was administered as an early measure by the 73% and 65% of the responders in LMICs and UHICs, respectively (P=0.016). An invasive intracranial pressure monitoring was recommended by the 66% and 58% of the neurosurgeons in LMICs and UHICs, respectively (P<0.001). Antiseizure drugs (P<0.001) were given most frequently in LMICs as, against recommendations, steroids (87% vs. 61% and 86% vs. 81%, respectively). In the LMICs both the evacuation of the contusion and decompressive craniectomy were performed earlier than in UHICs (30% vs. 17% with P<0.001 and 44% vs. 28% with P=0.006, respectively). In the LMICs, the head CT control was performed mostly between 12 and 24 hours from the first imaging (38% vs. 23%, P<0.001).
CONCLUSIONS: The current Guidelines on TBI do not always fit to both the resources and circumstances in different countries. Future research and clinical practice guidelines should reflect the greater relevance of TBI in low resource settings.
KEY WORDS: Brain injuries, traumatic; Intracranial hypertension; Temporal bone