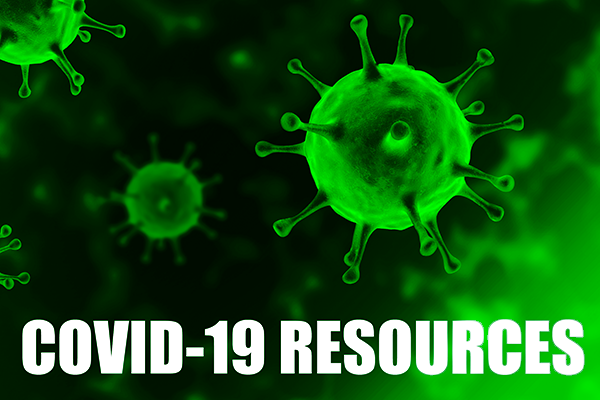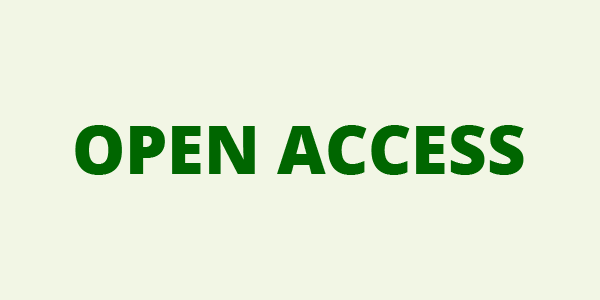 YOUR ACCOUNT
YOUR ORDERS
SHOPPING BASKET
HOW TO ORDER
YOUR SUBSCRIPTIONS
YOUR ARTICLES
YOUR EBOOKS
COUPON
ACCESSIBILITY
Minerva Surgery 2021 October;76(5)


ORIGINAL ARTICLE
Minerva Surgery 2021 October;76(5):397-406
Trend of emergency general surgery procedures during COVID-19 pandemic
Gabriele BELLIO *, Paola GERMANI, Alan BILOSLAVO, Giulio DEL ZOTTO, Chiara LIRUSSO, Sara CRESTALE, Roberto SILVESTRO, Stefania CRESPI, Matteo FAION, Paolo UBIALI, Nicolò DE MANZINI
ORIGINAL ARTICLE
Minerva Surgery 2021 October;76(5):407-14
Immunonutrition in elective colorectal surgery and early inflammatory response
Jaqueline VELKOSKI *, Franco GRIMALDI, Laura DI MEO, Francesca MION, Riccardo PRAVISANI, Marco MARINO, Sergio CALANDRA, Vittorio CHERCHI, Giovanni TERROSU
ORIGINAL ARTICLE
Minerva Surgery 2021 October;76(5):415-22
Laparoscopic cholecystectomy for acute cholecystitis: onset of symptoms and severity grade as a tool for choosing the optimal timing
Giuseppe PALOMBA *, Vincenza P. DINUZZI, Alfonso AMENDOLA, Roberto PALOMBA, Giovanni D. DE PALMA, Giovanni APREA
ORIGINAL ARTICLE
Minerva Surgery 2021 October;76(5):423-8
SACS Evolution: a peristomal health tool for the prevention of peristomal skin disorders
Giulia VILLA *, Antonio CRAFA, Francesco DENTI, Matteo GRILLI, Salvatore PASSAFIUME, Giovanni SARRITZU, Pier R. SPENA, Danila MACULOTTI
ORIGINAL ARTICLE
Minerva Surgery 2021 October;76(5):429-35
Methods of preventing the occurrence of postoperative complications in patients with pancreaticoduodenectomy
Liudmyla PERERVA *, Volodymyr KOPCHAK, Giovanni MARCHEGIANI, Kostiantyn KOPCHAK
ORIGINAL ARTICLE
Minerva Surgery 2021 October;76(5):436-43
A randomized trial of who is better at treating the incomplete pulmonary fissure between stapler and thulium laser
Jun ZHANG, Zhenrong ZHANG, Deruo LIU *, Weipeng SHAO, Hongxiang FENG
REVIEW
Minerva Surgery 2021 October;76(5):444-9
Orthotopic liver transplantation for patients with end-stage alcohol-related liver disease and severe acute alcohol-related hepatitis
Fabio CAPUTO, Gianni TESTINO *
REVIEW
Minerva Surgery 2021 October;76(5):450-66
NAFLD: a multi-faceted morbid spectrum with uncertain diagnosis and complicated management
Chiara DI RENZO *, Alessandro VITALE, Francesco D'AMICO, Umberto CILLO
REVIEW
Minerva Surgery 2021 October;76(5):467-76
Could diagnostic and therapeutic delay affect the prognosis of gastrointestinal primary malignancies in the COVID-19 pandemic era?
Michele DE ROSA, Alessandro PASCULLI, Fabio RONDELLI, Lorenzo MARIANI, Stefano AVENIA, Graziano CECCARELLI, Mario TESTINI, Nicola AVENIA, Walter BUGIANTELLA *
SPECIAL ARTICLE
Minerva Surgery 2021 October;76(5):477-9
The "folded" glove-finger in minimally invasive surgery: easy, quick and cheap specimen retrieval
Giuseppe PORTALE *, Chiara CIPOLLARI, Valentino FISCON
LETTERS TO THE EDITOR
Minerva Surgery 2021 October;76(5):480-2
Duodenoscope-related infections: patient-ready versus single-use duodenoscopes. Is a new era for endoscopic retrograde cholangiopancreatography on the horizon?
Damiano BISOGNI *, Roberto MANETTI, Luca TALAMUCCI, Michele ROSSI, Fabio STADERINI, Maurizio MORONI, Fabio CIANCHI
LETTERS TO THE EDITOR
Minerva Surgery 2021 October;76(5):482-3
Clinical efficacy of transvaginal laparoscopic surgery in the treatment of type II cesarean section scar pregnancy and its effect on postoperative rehabilitation
Yujun DONG *, Huijuan NI, Jiali SHEN, Yaqin FANG
LETTERS TO THE EDITOR
Minerva Surgery 2021 October;76(5):484-5
Comparison of clinical efficacy of artificial femoral head replacement and total hip replacement in the treatment of femoral neck fracture in the elderly
Xiaobin WU *, Yanbin SHEN, Yongfang CHEN, Hao ZHANG, Ming JIANG
LETTERS TO THE EDITOR
Minerva Surgery 2021 October;76(5):485-6
Clinical effect of joint retractor in postoperative functional rehabilitation of elbow fracture
Jin ZHUO, Junlin CHEN, Jiao LIANG, Qiqiang CHEN, Zeye HE, Zhongwei ZHANG, Shasha WANG *
LETTERS TO THE EDITOR
Minerva Surgery 2021 October;76(5):487-8
Retrospective analysis of shoulder debridement and partial and complete repair in the treatment of shoulder cuff tear
Feng DAI, Yaohua HE, Jiang WANG, Zhihao FAN, Zhengyu JIANG, Hui JIANG *
LETTERS TO THE EDITOR
Minerva Surgery 2021 October;76(5):488-90
An experimental study on the malignant characteristics of gemcitabine resistant cells by Transferring MiRNA-222-3p via exosomes
Xuemei LIU, Shuzhen LI, Xiaoli ZHANG *
LETTERS TO THE EDITOR
Minerva Surgery 2021 October;76(5):490-2
Study on the relationship between preoperative platelet parameters and laryngeal squamous cell carcinoma
Huikuan CHEN, Yuqiong LUO, Xinwei CHEN, Ruoyun HE, Wen ZHOU, Guoqing LUO, Danxian JIANG *
LETTERS TO THE EDITOR
Minerva Surgery 2021 October;76(5):492-4
Feasibility of preoperative adrenalectomy risk score in a center with low operation-specific volume
Olli HELMINEN *, Johanna MRENA, Taina NIEMINEN, Anne MATTILA