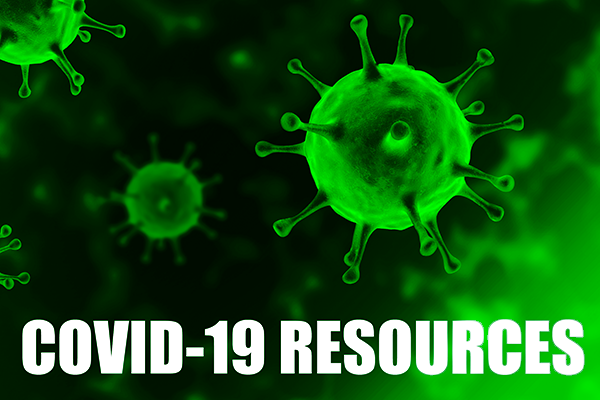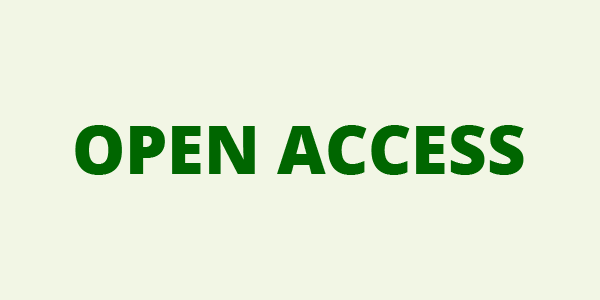 YOUR ACCOUNT
YOUR ORDERS
SHOPPING BASKET
HOW TO ORDER
YOUR SUBSCRIPTIONS
YOUR ARTICLES
YOUR EBOOKS
COUPON
ACCESSIBILITY
ORIGINAL ARTICLE
Minerva Cardiology and Angiology 2022 April;70(2):148-59
DOI: 10.23736/S2724-5683.20.05304-9
Copyright © 2020 EDIZIONI MINERVA MEDICA
language: English
Feasibility and value of two-dimensional volumetric stress echocardiography
Tonino BOMBARDINI 1, Angela ZAGATINA 2, Quirino CIAMPI 3, Lauro CORTIGIANI 4, Antonello D'ANDREA 5, Clarissa BORGUEZAN DAROS 6, Nadezhda ZHURAVSKAYA 2, Jaroslaw D. KASPRZAK 7, Karina WIERZBOWSKA-DRABIK 7, José L. de CASTRO E SILVA PRETTO 8, Ana DJORDJEVIC-DIKIC 9, Branko BELESLIN 9, Marija PETROVIC 9, Nikola BOSKOVIC 9, Milorad TESIC 9, Ines P. MONTE 10, Iana SIMOVA 11, Martina VLADOVA 11, Alla BOSHCHENKO 12, Tamara RYABOVA 12, Rodolfo CITRO 13, Miguel AMOR 14, Paul E. VARGAS MIELES 14, Rosina ARBUCCI 15, Claudio DODI 16, Fausto RIGO 17, Suzana GLIGOROVA 18, Milica DEKLEVA 19, Sergio SEVERINO 20, Marco A. TORRES 21, Alessandro SALUSTRI 22, Hugo RODRÌGUEZ-ZANELLA 23, Fabio M. COSTANTINO 24, Albert VARGA 25, Gergely AGOSTON 25, Eduardo BOSSONE 26, Francesco FERRARA 26, Nicola GAIBAZZI 27, Granit RABIA 27, Jelena CELUTKIENE 28, Maciej HABERKA 29, Fabio MORI 30, Maria G. D'ALFONSO 30, Barbara REISENHOFER 31, Ana C. CAMAROZANO 32, Michael SALAMÉ 14, Ewa SZYMCZYK 7, Paulina WEJNER-MIK 7, Katarzyna WDOWIAK-OKROJEK 7, Tamara KOVACEVIC PRERADOVIC 1, Fabio LATTANZI 33, Doralisa MORRONE 33, Maria C. SCALI 34, Miodrag OSTOJIC 35, Aleksandra NIKOLIC 35, Federica RE 36, Andrea BARBIERI 37, Giovanni DI SALVO 38, Paolo COLONNA 39, Michele DE NES 40, Marco PATERNI 40, Pablo M. MERLO 15, Jorge LOWENSTEIN 15, Clara CARPEGGIANI 40, Dario GREGORI 41, Eugenio PICANO 40 ✉ on behalf of the Stress Echo 2020 Study Group of the Italian Society of Echocardiography and Cardiovascular Imaging
1 Faculty of Medicine, University of Banja-Luka, Clinical Center of The Republic of Srpska, Banja-Luka, Bosnia-Herzegovina; 2 Department of Cardiology, Saint Petersburg University Clinic, Saint Petersburg University, Russia; 3 Division of Cardiology, Fatebenefratelli Hospital, Benevento, Italy; 4 Department of Cardiology, San Luca Hospital, Lucca, Italy; 5 Department of Cardiology, Echocardiography Lab and Rehabilitation Unit, Monaldi Hospital, Second University of Naples, Naples, Italy; 6 Division of Cardiology, Hospital Sao José, Criciuma, Brazil; 7 Chair of Cardiology, Bieganski Hospital, Medical University, Lodz, Poland; 8 Hospital Sao Vicente de Paulo e Hospital de Cidade, Passo Fundo, Brazil; 9 Cardiology Clinic, Clinical Center of Serbia, Medical School, University of Belgrade, Belgrade, Serbia; 10 Echocardiography Lab, Department of Cardiothoracic and Vascular Medicine, A.O.U. Policlinic Rodolico, University of Catania, Catania, Italy; 11 Department of Cardiology, Acibadem City Clinic Cardiovascular Center, University Hospital, Sofia, Bulgaria; 12 Cardiology Research Institute, Tomsk National Research Medical Centre of the Russian Academy of Sciences, Tomsk, Russia; 13 Echocardiography Lab, Department of Cardiology, San Giovanni di Dio e Ruggi d'Aragona University Hospital, Salerno, Italy; 14 Ramos Mejia Hospital, Buenos Aires, Argentina; 15 Service of Heart Diagnostics, Investigaciones Medicas, Buenos Aires, Argentina; 16 Casa di Cura Figlie di San Camillo, Cremona, Italy; 17 Department of Cardiology, Ospedale dell'Angelo, Mestre, Venice, Italy; 18 Division of Cardiology, Casilino Hospital, Rome, Italy; 19 Zvezdara Clinical Center, Belgrade, Serbia; 20 Coronary Care Unit, Department of Cardiology, Monaldi Hospital, Second University of Naples, Naples, Italy; 21 Federal University of Rio Grande do Sul, Porto Alegre, Brazil; 22 Department of Non-invasive Cardiology, Heart Hospital, Hamad Medical Corporation, Doha, Qatar; 23 Ignacio Chavez National Institute of Cardiology, Mexico City, Mexico; 24 Department of Cardiology, San Carlo Hospital, Potenza, Italy; 25 Institute of Family Medicine, University of Szeged, Szeged, Hungary; 26 AORN A. Cardarelli, Naples, Italy; 27 Department of Cardiology, Parma University Hospital, Parma, Italy; 28 Center of Cardiac and Vascular Diseases, Institute of Clinical Medicine, Faculty of Medicine, Vilnius University Hospital, Vilnius, Lithuania; 29 Department of Cardiology, SHS, Medical University of Silesia, Katowice, Poland; 30 Section of Cardiovascular Diagnostics, Department of Cardiothoracic and Vascular Medicine, Careggi University Hospital, Florence, Italy; 31 Division of Cardiology, Pontedera-Volterra Hospital, ASL Toscana3 Nord-Ovest, Pontedera, Pisa, Italy; 32 Hospital de Clinicas UFPR, Department of Medicine, Federal University of Paranà, Curitiba, Brazil; 33 Department of Surgical, Medical, Molecular Pathology and Critical Area Medicine, Section of Cardiovascular Diseases, University of Pisa, Pisa, Italy; 34 Nottola-Montepulciano Hospital, Division of Cardiology, ASL Toscana Centro, Siena, Italy; 35 School of Medicine, Institute for Cardiovascular Disease Dedinje, Belgrade, Serbia; 36 San Camillo Hospital, Division of Cardiology, Rome, Italy; 37 Division of Cardiology, Policlinico University Hospital, Modena, Italy; 38 Division of Cardiology, Department of Pediatric Cardiology, Brompton Hospital, Imperial College of London, London, UK; 39 Cardiology Hospital, Policlinico University Hospital, Bari, Italy; 40 Department of Biomedicine, Institute of Clinical Physiology, National Research Council (CNR), Pisa, Italy; 41 Biostatistics, Epidemiology and Public Health Unit, Padua University, Padua, Italy
BACKGROUND: Stroke volume response during stress is a major determinant of functional status in heart failure and can be measured by two-dimensional (2-D) volumetric stress echocardiography (SE). The present study hypothesis is that SE may identify mechanisms underlying the change in stroke volume by measuring preload reserve through end-diastolic volume (EDV) and left ventricular contractile reserve (LVCR) with systolic blood pressure and end-systolic volume (ESV).
METHODS: We enrolled 4735 patients (age 63.6±11.3 years, 2800 male) referred to SE for known or suspected coronary artery disease (CAD) and/or heart failure (HF) in 21 SE laboratories in 8 countries. In addition to regional wall motion abnormalities (RWMA), force was measured at rest and peak stress as the ratio of systolic blood pressure by cuff sphygmomanometer/ESV by 2D with Simpson's or linear method. Abnormal values of LVCR (peak/rest) based on force were ≤1.10 for dipyridamole (N.=1992 patients) and adenosine (N.=18); ≤2.0 for exercise (N.=2087) or dobutamine (N.=638).
RESULTS: Force-based LVCR was obtained in all 4735 patients. Lack of stroke volume increase during stress was due to either abnormal LVCR and/or blunted preload reserve, and 57% of patients with abnormal LVCR nevertheless showed increase in stroke volume.
CONCLUSIONS: Volumetric SE is highly feasible with all stresses, and more frequently impaired in presence of ischemic RWMA, absence of viability and reduced coronary flow velocity reserve. It identifies an altered stroke volume response due to reduced preload and/or contractile reserve.
KEY WORDS: Myocardial contraction; Echocardiography; Stroke volume