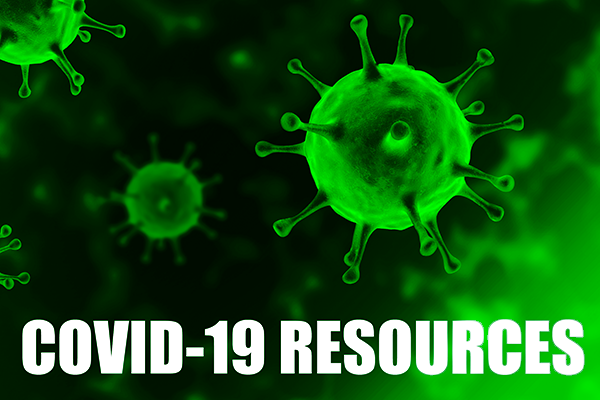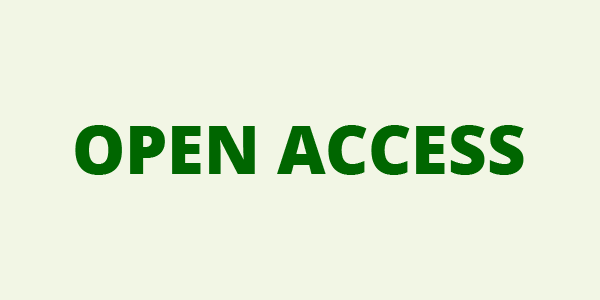 YOUR ACCOUNT
YOUR ORDERS
SHOPPING BASKET
HOW TO ORDER
YOUR SUBSCRIPTIONS
YOUR ARTICLES
YOUR EBOOKS
COUPON
ACCESSIBILITY
SYSTEMATIC REVIEW Open access

European Journal of Physical and Rehabilitation Medicine 2023 October;59(5):640-52
DOI: 10.23736/S1973-9087.23.07895-4
Copyright © 2023 THE AUTHORS
This is an open access article distributed under the terms of the CC BY-NC-ND 4.0 license which allows users to copy and distribute the manuscript, as long as this is not done for commercial purposes and further does not permit distribution of the manuscript if it is changed or edited in any way, and as long as the user gives appropriate credits to the original author(s) and the source (with a link to the formal publication through the relevant DOI) and provides a link to the license.
language: English
Assessment of activities and participation of people by rehabilitation-focused clinical registries: a systematic scoping review
Ruvistay GUTIERREZ-ARIAS 1, 2, 3, Ximena NECULHUEQUE-ZAPATA 4, Raúl VALENZUELA-SUAZO 4, Maria-Jose OLIVEROS 5, 6, Camilo MORALES 7, Luis VÁSQUEZ 5, Yorschua JALIL 8, 9, Gabriel N. MARZUCA-NASSR 5, Jacqueline L. INOSTROZA QUIROZ 5, Rocío FUENTES-ASPE 5, 6, Ricardo SOLANO 5, Gabriel SALGADO-MALDONADO 1, 3, 10, 11, Raúl AGUILERA-EGUÍA 12, Camilo ÁGUILA-VILLANUEVA 4, Carolina GARCÉS-BURGOS 5, Pamela SERON 5, 6 ✉
1 Department of Support in Integral Cardiopulmonary Rehabilitation, National Thorax Institute, Santiago, Chile; 2 Exercise and Rehabilitation Sciences Institute, Faculty of Rehabilitation Sciences, Andres Bello University, Santiago, Chile; 3 INTRehab Research Group, Instituto Nacional del Tórax, Santiago, Chile; 4 Department of Rehabilitation and Disability, Subsecretary of Public Health, Ministry of Health, Santiago, Chile; 5 Department of Rehabilitation Sciences, Faculty of Medicine, University of La Frontera, Temuco, Chile; 6 CIGES Center of Excellence, University of La Frontera, Temuco, Chile; 7 Department of Therapeutical Protocols, Faculty of Health Sciences, Catholic University of Temuco, Temuco, Chile; 8 Department of Intensive Care Medicine, Faculty of Medicine, Pontifical Catholic University of Chile, Santiago, Chile; 9 Department of Kinesiology, Pontifical Catholic University of Chile, Santiago, Chile; 10 Laboratory of Cognitive Neurosciences (LANNEC), Clinic of Memory and Neuropsychiatry (CMYN), University of Chile, Santiago, Chile; 11 Millennium Nucleus to Improve the Mental Health of Adolescents and Youths, Imhay, Santiago, Chile; 12 Department of Public Health, Faculty of Medicine, Catholic University of Santísima Concepción, Concepción, Chile
INTRODUCTION: Rehabilitation is considered a key intervention in health care. Clinical registries, defined as an organized system that uses observational methods to collect information to assess specific outcomes in a defined population, can contribute to assessing the impact of the rehabilitation intervention. This review aims to identify and describe rehabilitation-specific registry systems with an emphasis on identifying outcomes that enable the assessment of vital areas and activities of daily living.
EVIDENCE ACQUISITION: A systematic scoping review was conducted. A systematic search was conducted up to August 2022 in MEDLINE/PubMed, Embase, Cochrane Library, Epistemonikos, and other search resources. Studies related to rehabilitation registries presented data on people with health problems that could limit their functioning were selected. The inclusion of studies/clinical registries was not limited by methodological design, year of publication, country, or language. The unit of analysis was rehabilitation registries. The measurement instruments used to assess the outcomes were explored to estimate the domain assessed from the vital areas related to functioning and disability as described by the International Classification of Functioning, Disability and Health (ICF). The vital areas were classified according to activities of daily living (ADLs).
EVIDENCE SYNTHESIS: Seventy-one registries in rehabilitation were identified. The registries included a median of 3 (IQR 2-5) assessment instruments designed to assess the impact of different rehabilitation programs. In total, 137 different assessment scales or instruments were identified. Each rehabilitation registry assessed 6 (IQR 2-8) domains of the ICF, and 15.4% of registries assessed all domains. The most assessed domain was "Mobility" (89.7%), and the least assessed was "General Tasks and Demands" (25.6%). In addition, 92.3% of rehabilitation registries assessed basic ADLs, 76.9% advanced ADLs, and 71.8% instrumental ADLs.
CONCLUSIONS: Although clinical registries do not claim to directly assess the impact of rehabilitation programs on people's functioning according to the ICF framework, it was identified that a low percentage of them assessed the nine vital areas through different outcome assessment instruments. However, most rehabilitation registries directly or indirectly assess some basic, instrumental, and advanced ADLs. The findings of this review highlight the need to improve the design of clinical registries focused on assessing the impact of rehabilitation programs to assess people in all areas of their lives.
KEY WORDS: International Classification of Functioning, Disability and Health; Rehabilitation; Registries