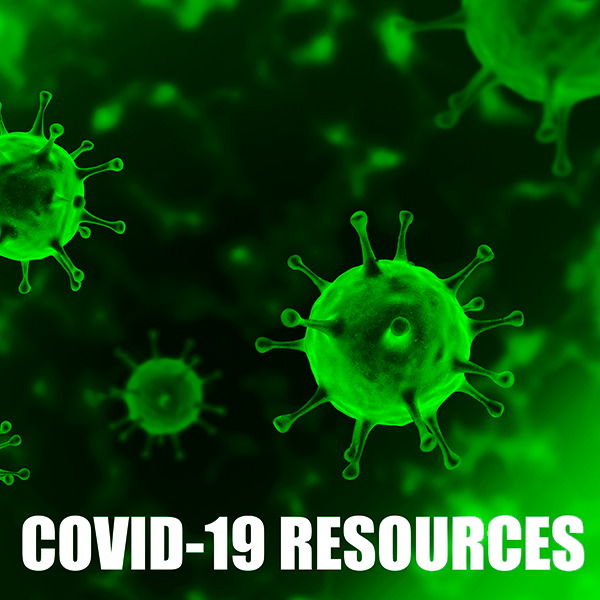 YOUR ACCOUNT
YOUR ORDERS
SHOPPING BASKET
HOW TO ORDER
YOUR SUBSCRIPTIONS
YOUR ARTICLES
YOUR EBOOKS
COUPON
ACCESSIBILITY
ORIGINAL ARTICLE Open access

Italian Journal of Emergency Medicine 2020 August;9(2):118-25
DOI: 10.23736/S2532-1285.20.00041-5
Copyright © 2020 THE AUTHORS
This is an open access article under the CC BY-NC-ND license
language: English
Rome metropolitan area multicenter retrospective study of Emergency Department presentation during COVID-19 pandemic
Giuliano BERTAZZONI 1 ✉, Salvatore MINISOLA 1, Francesco FRANCESCHI 2, Enrico MIRANTE 3, Maria P. RUGGIERI 4, Francesco R. PUGLIESE 5, Giulio M. RICCIUTO 6, Beniamino SUSI 7, Massimo MAGNANTI 8, Corrado DE VITO 9, Ciro IACCARINO 1, Daniele CORBI 1, Domenico DI VANNA 1, Marco DE CATALDIS 1, Debora MARCHESINI 2, Ersilia CASTALDO 3, Gabriele VALLI 4, Donatella LIVOLI 5, Fabiana DI GIROLAMO 6, Fabio PETRACCHIOLI 7, Giuseppe MIGLIARA 9, Valentina BACCOLINI 9, Sapienza MEU Group, SIMEU Lazio Group

1 Umberto I Polyclinic Hospital, Sapienza University, Rome, Italy; 2 IRCCS A. Gemelli University Polyclinic Foundation, Rome, Italy; 3 Sant'Eugenio Hospital, Rome, Italy; 4 San Giovanni-Addolorata Hospital, Rome, Italy; 5 Sadro Pertini Hospital, Rome, Italy; 6 G. B. Grassi Hospital, Ostia, Rome, Italy; 7 San Paolo Hospital, Civitacecchia, Rome, Italy; 8 San Filippo Hospital, Rome, Italy; 9 Department of Public Health and Infectious Diseases, Sapienza University, Rome, Italy
BACKGROUND: The first cases of Coronavirus disease 19 (COVID-19) were identified in Rome by the end of January 2020. On 9th March 2020, 94 cases were confirmed in the Lazio region. One month later, on 9th April 2020, the number of confirmed cases raised to 4429. The purpose of this study was to evaluate the characteristics of all the patients who tested positive for COVID-19 and who were admitted to some of the most important Emergency Departments (EDs) of the Rome Metropolitan Area, Italy.
METHODS: This is a cross-sectional study focused on adult patients with suspected SARS-CoV-2 infection who were evaluated in eight different EDs of the Rome Metropolitan Area. The enrollment period went from 9th March to 8th April 2020. The study was approved by the P.I. Institutional Review Board. As for the descriptive analysis, percentages were calculated for dichotomous and categorical variables. Univariate analysis for continuous variables was performed by using the Wilcoxon rank-sum test and, for dichotomous and categorical variables, the χ2 test or the Fisher Exact Test.
RESULTS: Globally, 1761 patients have accessed EDs with COVID-19 related symptoms, 52% of which resulted positive for Sars-CoV-2 infection. The male gender was more represented in the Covid group than in the non-Covid one (61.2% vs. 50.5%) and the median age was higher in the first group than in the second one (61, IQR 50-76 vs. 54 IQR 39-75). Common symptoms in both groups were: fever, cough, and dyspnea; although, they presented with a higher frequency in the Covid group. Other symptoms with higher incidence in COVID-19 positive patients compared to the other group were: fatigue (18.8% vs. 7.2%); diarrhea (14.4% vs. 5.2%); arthralgia/myalgia (12.0% vs. 5.6%); conjunctivitis (4.6% vs. 1.8%); anosmia (10.6% vs. 1.4%) and dysgeusia (10.6% vs. 0.4%). The most common comorbidity in the Covid group was Hypertension (35.3%). Patients with three or more comorbidities were more numerous in the Covid group (7.1% vs. 2.4%). Positive patients had a worse P/F ratio than non-Covid patients. In the positive group, a typical COVID-19 chest CT scan pattern was reported in 88.8% of the total number of patients. All patients who tested positive had an urgent need of supplementary therapy. Intensive Care Unit (ICU) admission was higher in the Covid group than in the non-Covid one (12.5% vs. 1.6%). The mortality in EDs resulted to be similar in both groups (1.3% vs. 1.9%).
CONCLUSIONS: The study provides a clinical "snapshot" of a typical COVID-19 patient presenting to the ED. Identifying such a pattern could result very useful in anticipating and supporting the whole decision-making process of the emergency physician. In this pandemic context, he finds himself in the front-line and is therefore required to be the first to choose the best management for his patient.
KEY WORDS: COVID-19; Retrospective studies; Emergency service, hospital