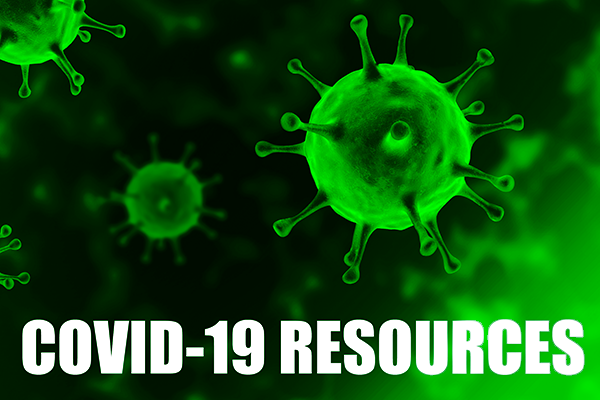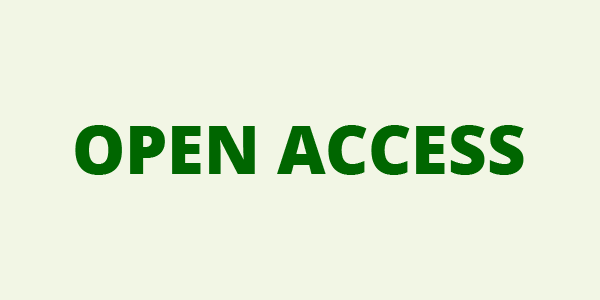 YOUR ACCOUNT
YOUR ORDERS
SHOPPING BASKET
HOW TO ORDER
YOUR SUBSCRIPTIONS
YOUR ARTICLES
YOUR EBOOKS
COUPON
ACCESSIBILITY
ORIGINAL ARTICLE
Acta Phlebologica 2019 April;20(1):8-14
DOI: 10.23736/S1593-232X.19.00437-5
Copyright © 2019 EDIZIONI MINERVA MEDICA
language: English
Nédemax® Mese (Leucoselect®, Lymphaselect®, Bromelain) in the treatment of chronic venous disease: a multicenter, observational study
Rino ALBRIGO 1, Cinzia ANDREONI 2, Gaetano ANELLO 3, Maria G. BARBONI 4, Elena BARZAGHI 5, Daniele BIANCHI 6, Nino CAMASSA 7, Tiziana CARISSIMI 8, Francesco COLLARINO 9, Giuseppe COZZOLINO 10, Enzo CRAVERO 11, Alfonso CRISTIANI 8, Andrea DEL CORSO 12, Massimiliano DIBIASE 13, Incoronata DI COSMO 14, Domenico ERMIRIO 15, Massimiliano FARINA 16, Anna FLORIO 17, Lorenzo FORNALÈ 18, Gianluigi FRANCHINI 19, Massimo FRANZOSO 20, Monica FERRI 21, Elena GALLINACCI 22, Marianna GAZZETTI 23, Elena GIACOMELLI 24, Nadia GIULIANI 25, Giuseppe GRIMALDI 26, Carmela GUIDA 27, Vincenzo IURLARO 28, Maria G. MARCELLINO 29, Rita MELE 30, Giulio MERCANDALLI 31, Domenico MIRABELLA 32, Paolo MONDANI 33, Giorgio MOROZZO 34, Luigino NOCE 29, Sara OBERTO 35, Stefania PACCASASSI 36, Guerino PAGANO 37, Elisa PAGLIASSO 38, Annunziata PALAZZO 39, Maurizio PALOMBI 40, Francesco Paolo PALUMBO 41, Giovanni PETRACCA 42, Daniele PONTELLO 43, Lorenza PUVIANI 44, Alfonso PUZZO 45, Elena RAGNI 46, Fabio SIMONCINI 47, Lorenzo SOMIGLI 48, Tommaso SPINA 49, Luca SPINAMANO 50, Angela TERRENI 51, Salvatore TONDO 52, Vincenzo TONELLI 53, Andrea TORTORA 54, Luca GIACOMELLI 55 ✉
1 San Francesco Clinic, Verona, Italy; 2 Centro Medico Polispecialistico Porta a Terra, Livorno, Italy; 3 Studio Vascular, Palermo, Italy; 4 Casa di Cura Domus Nova, Ravenna, Italy; 5 Gavazzeni Clinic, Bergamo, Italy; 6 CMSR, Altavilla Vicentina, Vicenza, Italy; 7 Casa di Cura "Salus", Brindisi, Italy; 8 CDC, Turin, Italy; 9 Centro Vascolare Collarino, Pistoia, Italy; 10 Cardinale G. Panico Hospital, Tricase, Lecce, Italy; 11 Poliambulatorio LARC, Turin, Italy; 12 AOUP, Pisa, Italy; 13 Cristo Re Hospital, Rome, Italy; 14 Casa di Cura "Pierangeli", Pescara, Italy; 15 Villa Scassi Hospital, Genoa, Italy; 16 Alliance, Monza, Monza e Brianza, Italy; 17 Federico II Hospital, Naples, Italy; 18 Circuito della Salute, Terme Felsinee, Bologna, Italy; 19 Mater Dei Hospital, Bari, Italy; 20 Lecce Hospital, Lecce, Italy; 21 Villa Toniolo, Bologna, Italy; 22 INI, Guidonia Montecelio, Rome, Italy; 23 San Raffaele Hospital, Rome, Italy; 24 Careggi Hospital, Florence, Italy; 25 Città di Castello Hospital, Perugia, Italy; 26 Di Venere Hospital, Bari, Italy; 27 ACISMOM, Naples, Italy; 28 Francavilla Fontana Hospital, Brindisi, Italy; 29 Santa Maria della Misericordia, Udine, Italy; 30 Umberto I Hospital, Rome, Italy; 31 Sant'Ambrogio Institute, Milan, Italy; 32 Policlinico Palermo, Palermo, Italy; 33 ICCS, Milan, Italy; 34 Ivrea Hospital, Ivrea, Turin, Italy; 35 Politerapico Polidiagnostico, Monza, Italy; 36 Eurocenter Venalinfa, San Benedetto del Tronto, Ascoli Piceno, Italy; 37 ASL, Bari, Italy; 38 San Giovanni Bosco Hospital, Turin, Italy; 39 Casa di Cura Santa Maria Maddalena, Occhiobello, Rovigo, Italy; 40 CTO Hospital, Rome, Italy; 41 Poliambulatorio Orione, Palermo, Italy; 42 Manduria Hospital, Taranto, Italy; 43 Casa di Cura Rizzola, San Donà di Piave, Venice, Italy; 44 Nigrisoli Hospital, Bologna, Italy; 45 Galliera Hospital, Genoa, Italy; 46 Casa di Cura San Francesco, Bergamo, Italy; 47 Borgo Trento Hospital, Verona, Italy; 48 San Giuseppe Hospital, Empoli, Italy; 49 ASP, Cosenza, Italy; 50 Dell'Angelo Hospital, Mestre, Venice, Italy; 51 Ambulatori della Misericordia, Campi Bisenzio, Florence, Italy; 52 ASL, Lecce, Italy; 53 Sant'Eugenio Hospital, Rome, Italy; 54 Bernardini Clinic, Taranto, Italy; 55 Department of Surgical Sciences and Integrated Diagnostics, University of Genoa, Genoa, Italy
BACKGROUND: Chronic venous disease (CVD) is major health concern; however, there remains a need to improve treatment approaches. Nédemax® Mese, a nutritional supplementation consisting of Leucoselect® 300 mg, Lymphaselect® 100 mg and Bromelain 100 mg, is a patented formulation that may have a role in the treatment of CVD. In this prospective, multicenter study conducted at 54 Italian centers, we investigated the effectiveness of Nédemax® Mese in a large sample of CVD patients.
METHODS: Patients with CVD received Nédemax® Mese (1 tablet/day) and/or standard compression stockings for a period of 90 days.
RESULTS: In total, 648 patients were enrolled: 165 (25%) received standard compression stockings, 252 (39%) compression stockings + Nédemax® Mese and 231 (36%) Nédemax® Mese only. Overall, patients receiving standard compression stockings + Nédemax® Mese showed a more severe status at baseline. A significant reduction in the malleolus circumference, both at the right and the left limb, was reported in all groups. This reduction was more evident with compression stocking + Nédemax® Mese (-7.5% vs. -4.5% with Nédemax® Mese only and -3.3% with standard compression stocking). A similar pattern was reported for symptom severity and severity of disease. Circumference of calf, knee and metatarsal decreased significantly, in a more evident fashion with Nédemax® Mese, either in combination or as a monotherapy.
CONCLUSIONS: Nédemax® Mese, either as monotherapy or in association with standard compression stockings, can provide a marked and sustained benefit in patients with CVD.
KEY WORDS: Stockings, compression; Leucoselect phytosome; Bromelains