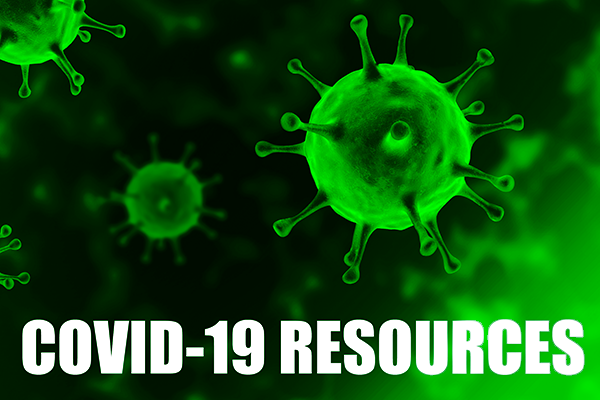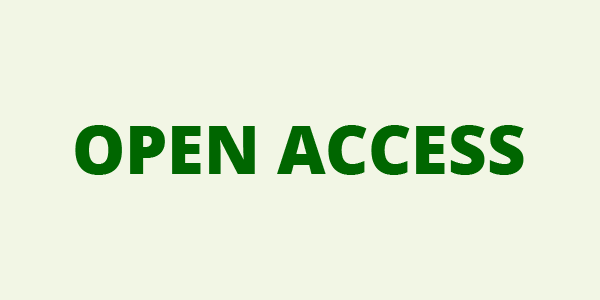 YOUR ACCOUNT
YOUR ORDERS
SHOPPING BASKET
HOW TO ORDER
YOUR SUBSCRIPTIONS
YOUR ARTICLES
YOUR EBOOKS
COUPON
ACCESSIBILITY
new
Modern endovascular modalities for the treatment of challenging peripheral arterial disease
How can we treat better calcified lesions?
TANEVA G.T.; DONAS K.P.

Paperback € 45,00 € 42,75
Add to basket Preview Email alert
DESCRIPTION
The present book summarizes in a physician-friendly way the characteristics and relevant related scientific evidence on the currently available and established tools for the treatment of femoropopliteal arterial disease focusing on the calcification burden. The authors begin describing the intravascular ultrasound and CO52 angiography as alternative diagnostic tools, to then analyse different atherectomy devices and other plaque modifying modalities, to later review the plethora of available angioplasty and stent devices, finalizing with useful treatment algorithms. The content aims to update the specialized physicians and trainees intending to enhance the every-day clinical practice.
ABOUT THE AUTHORS
Gergana T. Taneva. Gergana T. Taneva is Professor of Vascular Surgery at the University CEU San Pablo Madrid in Spain, Consultant Vascular and Endovascular Surgeon, and Angiologist at the University Hospital Puerta de Hierro, a renowned tertiary hospital and referent vascular center for connective tissue disorders, and at Montepríncipe University Hospital in Spain, as well as, Research Leader at the Vascular and Endovascular Surgery Department, Asklepios Clinic Langen, Frankfurt, Germany. She was born in Plovdiv, Bulgaria. She moved with her family to Madrid, Spain at the early age of 13. As a top student in her class, she studied Medicine at the illustrious and ancient University Complutense of Madrid to then, specialize in Vascular Surgery and Angiology at the Fundación Jimenez Díaz Hospital, a well-recognized University Hospital beholding a large history in training residents. Her interest in learning and perfecting open and endovascular skills extended to a broad clinical and research enthusiasm carrying out training during her specialization at the Vascular Surgery department of St. Mary's Hospital in London under the supervision of Prof. Michal Jenkins, and at the Vascular Surgery department of St. Franziskus Hospital in Münster under the supervision of Prof. Konstantinos Donas and the chief of Department Prof. Giovanni Torsello. Later, her outstanding skills, effort, and acquainted scientific publications and communications at national and international meetings and workshops allowed her to know and work at several referent University Hospitals in Spain (Jiménez Díaz, Ramón y Cajal, Clínico San Carlos). Dr. Taneva's International Ph.D. Thesis concerning ample in vitro work on parallel grafts' use for the treatment of juxtarenal abdominal aneurysms was recognized with the honorable highest title of Cum Laude by the eminent Autonomous University of Madrid. At her young age, Dr. Taneva has already cherished more than 50 National and International scientific publications in the vascular field concerning overall peripheral arterial and abdominal aortic disease. Being the idea promoter of this book, her unceasing scientific will and hard work, together with the collaboration with Prof. Konstantinos Donas, brought them to the creation of the present edition on Modern endovascular modalities for the treatment of challenging peripheral arterial disease. We hope you enjoy it!
Konstantinos Donas. Konstantinos Donas is Professor of Vascular Surgery at the University of Münster in Germany, adjunct Professor of Vascular Surgery at the University of Bern in Switzerland, Head of the Department of Vascular and Endovascular Surgery at the Asklepios Clinic Langen, in Germany and Director of Rhein Man Vascular Surgery Centre including Asklepios Clinics Seligenstadt and Wiesbaden in Germany. He was born in Athens, Greece a sunny day of end of May in 1977. After finishing the school in Athens, he moved to Vienna, Austria and studied Medicine at the Vienna Medical University in the shortest time period, following his father Perikles Donas, who also studied Medicine at the same University. Later, he specialized in vascular surgery at the Academic Teaching Hospital of the University of Cologne, Porz am Rhein, at the University of Zurich and finally at the Department of Vascular Surgery, St. Franziskus Hospital Münster, in which he worked as Consultant Vascular Surgeon and Senior Tutor for Vascular Surgery at the University Hospital Münster for more than 13 years. His scientific focus was mainly on the off-the-shelf endovascular aortic repair and atherectomy devices for peripheral arterial disease creating an international scientific network and leading workshops, teaching courses and giving presentations across Europe and US as faculty member of well-known vascular meetings. His passion is the contact with the nature and its facets in beautiful villages and cities of Greece, and to spend the limited free time with his children Periklis and Amalia Donas, to whom he would love to dedicate the present work for the lost time not playing and interacting with their father to co-write the book.
CHAPTER INDEX
Introduction
Gergana T. Taneva, Konstantinos P. Donas
Alternative and complementary diagnostic modalities - Use of intravascular ultrasound in peripheral arterial disease
Konstantinos P. Donas
Alternative and complementary diagnostic modalities - Carbon dioxide angiography for peripheral interventions
Georgios I. Karaolanis, Gergana T. Taneva, Konstantinos P. Donas
Lesion preparation modalities - Lesion preparation modalities overview
Grigorios Korosoglou, Michael Lichtenberg, Martin Andrassy
Lesion preparation modalities - Directional atherectomy
Martin Andrassy, Grigorios Korosoglou
Lesion preparation modalities - Rotational atherectomy
Gergana T. Taneva
Lesion preparation modalities - Orbital atherectomy
Konstantinos P. Donas, Patricia Torres Labruno, Gergana T. Taneva
Lesion preparation modalities - Plaque modifying modalities: special balloons
Majid Kazemtash, Gergana T. Taneva, Konstantinos P. Donas
Drug eluting-balloon angioplasty in the femoropopliteal segment
Gergana T. Taneva
Scaffolding for the treatment of femoropopliteal arterial lesions: bare metal, covered, and drug-eluting stents
Gergana T. Taneva, José Gil Sales, Adriana Vera Artrácoz, José Porto Rodríguez
Use of mechanical aspirational thrombectomy for thrombus-containing calcified acute on chronic lesions
Konstantinos P. Donas, Majid Kazemtash, Gergana T. Taneva
Decisional algorithm for endovascular treatment of calcified popliteal artery lesions based on an European registry
Nicola Troisi, Athanasios Saratzis, Konstantinos Stavroulakis, Raffaella Berchiolli, Hany Zayed, Giovanni Torsello, EMO-POP registry Collaborative Group