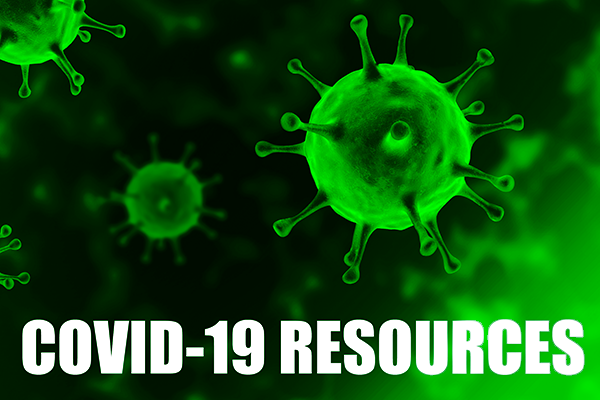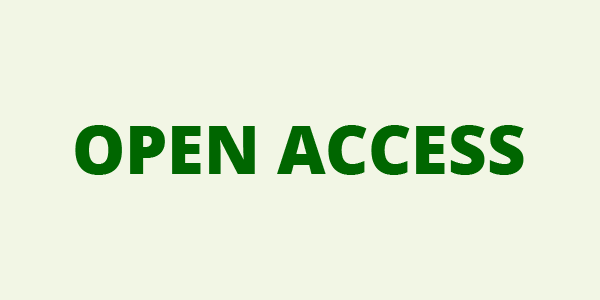 YOUR ACCOUNT
YOUR ORDERS
SHOPPING BASKET
HOW TO ORDER
YOUR SUBSCRIPTIONS
YOUR ARTICLES
YOUR EBOOKS
COUPON
ACCESSIBILITY
Clinical dermatopathology
A pratical guide to the diagnosis of skin neoplasms
DONATI P.

Paperback € 65,00 € 61,75
DESCRIPTION
Dermatopathology is a borderline medical discipline in between dermatology and pathology. Neither in Italy nor in the rest of the world can we find a real postgraduate degree for this subject. Dermatopathology is sometimes practiced by dermatologists who have acuired the skill to examine skin lesions through the microscope, but it i s also sometimes practiced by pathologists who need to produce a medical report without having the possibility to clinically visit the patient. As a result, there is the need to combine these two separate disciplines and create a School for Dermatopathology. To this end, the international scientific community has created dedicatd Societies, across Congresses, courses and scientific publications, in order to meet the educational needs of both specialties.
Who is the reader of this Manual? Dermatologists, pathologists, doctors in training and professionals of the public and private sector.
The contents of the manuscript: illustrations and graphic descriptions of the most significant skin neoplasms along with clinical and gisological images.
The aim of the manuscript: the acquisition of a diagnostic methodology in the management of skin neoplasms throug images of specific evidence and clinicopathological correlations.
CHAPTER INDEX
EPITHELIAL CUTANEOUS TUMORS - Solar lentigo
EPITHELIAL CUTANEOUS TUMORS - Lichenoid keratosis
EPITHELIAL CUTANEOUS TUMORS - Epidermolytic acanthoma
EPITHELIAL CUTANEOUS TUMORS - Warty dyskeratoma
EPITHELIAL CUTANEOUS TUMORS - Seborrheic keratosis
EPITHELIAL CUTANEOUS TUMORS - Clear cell acanthoma
EPITHELIAL CUTANEOUS TUMORS - Basal cell carcinoma
EPITHELIAL CUTANEOUS TUMORS - Actinic keratosis
EPITHELIAL CUTANEOUS TUMORS - Bowen Disease
EPITHELIAL CUTANEOUS TUMORS - Squamous cell carcinoma
EPITHELIAL CUTANEOUS TUMORS - Teaching case
CUTANEOUS CYSTS - Epidermal (infundibular) cyst
CUTANEOUS CYSTS - Pilar (trichilemmal) cyst
CUTANEOUS CYSTS - Proliferating pilar cyst (pilar tumor)
CUTANEOUS CYSTS - Steatocystoma (sebaceous cyst)
CUTANEOUS CYSTS - Vellus hair cyst
CUTANEOUS CYSTS - Milium
CUTANEOUS CYSTS - Hydrocistoma
CUTANEOUS CYSTS - Dermoid cyst
CUTANEOUS CYSTS - Median raphe cyst
CUTANEOUS CYSTS - Teaching case
HAMARTOMAS AND ADNEXAL TUMORS -
HAMARTOMAS AND ADNEXAL TUMORS - Tricofolliculoma
HAMARTOMAS AND ADNEXAL TUMORS - Folliculo-sebaceous-cystic hamartoma
HAMARTOMAS AND ADNEXAL TUMORS - Dilated pore of Winer
HAMARTOMAS AND ADNEXAL TUMORS - Tumor of the follicular infundibulum
HAMARTOMAS AND ADNEXAL TUMORS - Sebaceous hyperplasia
HAMARTOMAS AND ADNEXAL TUMORS - Nevus sebaceous of Jadasshon
HAMARTOMAS AND ADNEXAL TUMORS - Trichoepithelioma (Trichoblastoma)
HAMARTOMAS AND ADNEXAL TUMORS - Syringoma
HAMARTOMAS AND ADNEXAL TUMORS - Eccrine poroma
HAMARTOMAS AND ADNEXAL TUMORS - Nodular hidradenoma
HAMARTOMAS AND ADNEXAL TUMORS - Hidradenoma papilliferum
HAMARTOMAS AND ADNEXAL TUMORS - Erosive adenomatosis of the nipple (nipple adenoma)
HAMARTOMAS AND ADNEXAL TUMORS - Mixed tumor of the skin
HAMARTOMAS AND ADNEXAL TUMORS - Porocarcinoma
HAMARTOMAS AND ADNEXAL TUMORS - Apocrine carcinoma
HAMARTOMAS AND ADNEXAL TUMORS - Microcystic annexal carcinoma (MAC)
HAMARTOMAS AND ADNEXAL TUMORS - Tricoblastic carcinoma
HAMARTOMAS AND ADNEXAL TUMORS - Pilomatrical carcinoma
HAMARTOMAS AND ADNEXAL TUMORS - Teaching case
CUTANEOUS ADNEXAL NEOPLASMS AND RELATED SYNDROME - Muir-Torre Syndrome
CUTANEOUS ADNEXAL NEOPLASMS AND RELATED SYNDROME - Birth-Hogg-Dubè Syndrome
CUTANEOUS ADNEXAL NEOPLASMS AND RELATED SYNDROME - Cowden's syndrome
CUTANEOUS ADNEXAL NEOPLASMS AND RELATED SYNDROME - Gardner's Syndrome
CUTANEOUS ADNEXAL NEOPLASMS AND RELATED SYNDROME - Pilomatricoma (calcific epithelioma of Malherbe)
CUTANEOUS ADNEXAL NEOPLASMS AND RELATED SYNDROME - Brooke-Spiegler Syndrome
CUTANEOUS ADNEXAL NEOPLASMS AND RELATED SYNDROME - Spiradenoma
CUTANEOUS ADNEXAL NEOPLASMS AND RELATED SYNDROME - Cylindroma
CUTANEOUS ADNEXAL NEOPLASMS AND RELATED SYNDROME - Multiple familiar cylindromatosis
CUTANEOUS ADNEXAL NEOPLASMS AND RELATED SYNDROME - Eruptive syringoma in Down syndrome
CUTANEOUS ADNEXAL NEOPLASMS AND RELATED SYNDROME - Basaloid follicular hamartoma
CUTANEOUS ADNEXAL NEOPLASMS AND RELATED SYNDROME - Teaching case
MELANOCYTIC NEOPLASMS - Acquired melanocytic nevi
MELANOCYTIC NEOPLASMS - Congenital melanocytic nevi (CMN)
MELANOCYTIC NEOPLASMS - Blue nevus: common type
MELANOCYTIC NEOPLASMS - Dermal melanocytoses
MELANOCYTIC NEOPLASMS - Spitz nevus
MELANOCYTIC NEOPLASMS - Pigmented Spitz nevus of the adults (reed nevus)
MELANOCYTIC NEOPLASMS - Atypical Spitz tumor (AST)
MELANOCYTIC NEOPLASMS - Epithelioid melanocytoma
MELANOCYTIC NEOPLASMS - BAP-oma (Wiesner nevus)
MELANOCYTIC NEOPLASMS - Cutaneous melanomas
MELANOCYTIC NEOPLASMS - Vulvar melanoma
MELANOCYTIC NEOPLASMS - Mucosal genital melanosis
MELANOCYTIC NEOPLASMS - Teaching case
VASCULAR NEOPLASMS - Hemangioma of the infancy
VASCULAR NEOPLASMS - Cavernous hemangioma
VASCULAR NEOPLASMS - Stellar angioma
VASCULAR NEOPLASMS - Venous lake
VASCULAR NEOPLASMS - Pyogenic granuloma (capillary lobular hemangioma)
VASCULAR NEOPLASMS - Angiokeratoma
VASCULAR NEOPLASMS - Acquired elastotic hemangioma
VASCULAR NEOPLASMS - Microvenular hemangioma
VASCULAR NEOPLASMS - Targetoid hemosiderodic hemangioma of Santa Cruz
VASCULAR NEOPLASMS - Sinusoidal hemangioma
VASCULAR NEOPLASMS - Intramuscular hemangioma
VASCULAR NEOPLASMS - Tufted angioma
VASCULAR NEOPLASMS - Sclerotic haemangioma
VASCULAR NEOPLASMS - Angiolymphoid hyperplasia with eosinophilia
VASCULAR NEOPLASMS - Reactive angioendoteliomatosis proliferans
VASCULAR NEOPLASMS - Acroangiodermatitis («Pseudo-Kaposi»)
VASCULAR NEOPLASMS - Kaposi disease
VASCULAR NEOPLASMS - Retiform hemangioendothelioma
VASCULAR NEOPLASMS - Angiosarcoma
VASCULAR NEOPLASMS - Glomus tumor
VASCULAR NEOPLASMS - Teaching case
CUTANEOUS SOFT TISSUE TUMORS - Dermatofibroma
CUTANEOUS SOFT TISSUE TUMORS - Dermatofibrosarcoma protuberans
CUTANEOUS SOFT TISSUE TUMORS - Congenital smooth muscle hamartoma (CSMH)
CUTANEOUS SOFT TISSUE TUMORS - Piloleiomyoma
CUTANEOUS SOFT TISSUE TUMORS - Dartoic leiomyoma of the nipple
CUTANEOUS SOFT TISSUE TUMORS - Angioleiomyoma
CUTANEOUS SOFT TISSUE TUMORS - Cutaneous angiomyolipoma
CUTANEOUS SOFT TISSUE TUMORS - Cutaneous leiomiosarcoma
CUTANEOUS SOFT TISSUE TUMORS - Atypical fibroxanthoma
CUTANEOUS SOFT TISSUE TUMORS - Lipoma
CUTANEOUS SOFT TISSUE TUMORS - Clinico-pathological variant: Angiolipoma
CUTANEOUS SOFT TISSUE TUMORS - Nevus lipomatosus superficialis
CUTANEOUS SOFT TISSUE TUMORS - Fibrous papule of the nose
CUTANEOUS SOFT TISSUE TUMORS - Angiofibroma in tuberous sclerosis
CUTANEOUS SOFT TISSUE TUMORS - Acral superficial fibromixoma
CUTANEOUS SOFT TISSUE TUMORS - Subungueal exostosis
CUTANEOUS SOFT TISSUE TUMORS - Teaching case
NEURAL TUMORS - Solitary neurofibroma
NEURAL TUMORS - Von-Recklinghausen's disease
NEURAL TUMORS - Schwannoma (Neurilemmoma)
NEURAL TUMORS - Cutaneous perineurioma (sclerotic variant)
NEURAL TUMORS - Palisading capsulated neuroma
NEURAL TUMORS - Neurotecoma
NEURAL TUMORS - Granular cell tumor of Abrikosoff
NEURAL TUMORS - Malignant peripheral nerve sheat tumor (MPNST)
NEURAL TUMORS - Teaching case
LYMPHOMAS AND PSEUDOLYMPHOMAS - Mycosis fungoides (MF)
LYMPHOMAS AND PSEUDOLYMPHOMAS - Sézary Syndrome
LYMPHOMAS AND PSEUDOLYMPHOMAS - Primary aggressive cutaneous epidermotropic cytotoxic CD8+ T-cell lymphoma
LYMPHOMAS AND PSEUDOLYMPHOMAS - Lymphomatoid papulosis (LYP)
LYMPHOMAS AND PSEUDOLYMPHOMAS - Primary cutaneous CD30-positive anaplastic large cell lymphoma (CD30+ ALCL)
LYMPHOMAS AND PSEUDOLYMPHOMAS - Primary cutaneous follicle center B-cell lymphoma
LYMPHOMAS AND PSEUDOLYMPHOMAS - Primary cutaneous marginal zone lymphoma
LYMPHOMAS AND PSEUDOLYMPHOMAS - Cutaneous diffuse large B-cell lymphoma, leg-type
LYMPHOMAS AND PSEUDOLYMPHOMAS - Blastic plasmocytoid dendritic cell neoplasm
LYMPHOMAS AND PSEUDOLYMPHOMAS - B-cell chronic lymphocytic leukemia
LYMPHOMAS AND PSEUDOLYMPHOMAS - Pseudolymphomas
LYMPHOMAS AND PSEUDOLYMPHOMAS - Teaching case
HISTIOCYTOSES - Langerhans cells histiocytoses (LCH, «X-histiocytoses»)
HISTIOCYTOSES - Non-Langerhans cells histiocytoses (NLCH, «non X-histiocytoses»)
HISTIOCYTOSES - Teaching case
RARE CUTANEOUS TUMORS AND CUTANEOUS METASTASES - Merkel cell carcinoma (Merkeloma)
RARE CUTANEOUS TUMORS AND CUTANEOUS METASTASES - Cutaneous Ewing Sarcoma (EWS)
RARE CUTANEOUS TUMORS AND CUTANEOUS METASTASES - Paget disease of the breast
RARE CUTANEOUS TUMORS AND CUTANEOUS METASTASES - Extramammary Paget disease (EMPD)
RARE CUTANEOUS TUMORS AND CUTANEOUS METASTASES - Cutaneous metastases
RARE CUTANEOUS TUMORS AND CUTANEOUS METASTASES - Teaching case